Injury Case Management
Injury Case Management ensures that employees have immediate access to care, following an injury. Injury case management helps employers to effectively manage the health of the workforce, while minimizing costs and productivity loss.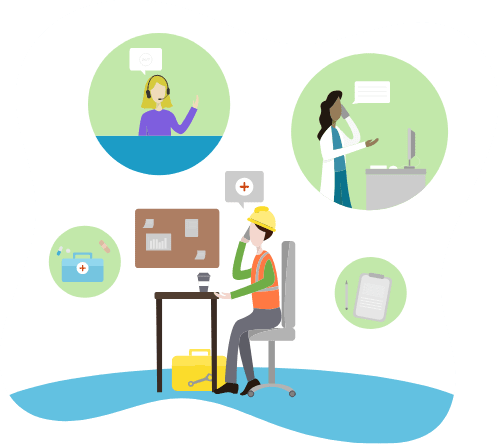 Did You Know Psychological Distress Can Trigger Workplace Accidents?
Experts claim that employees dealing with psychological distress have a 34% increased risk of workplace injury. Moderate to high levels of emotional and mental distress can increase the odds of workplace accidents by 40%. When a workplace injury occurs, employers not only deal with increased healthcare costs but can also lose up to 28% of employee productivity due to unsupported mental health challenges. As a result, turnover costs add up and can be an average of $4000 per employee.
TEST DRIVE TEMPO LIVE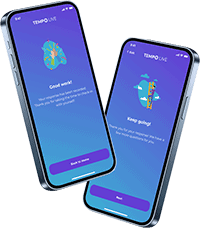 Tempo Live's proactive, comprehensive approach helps you build and maintain a resilient, safe, & behaviorally-health-conscious work environment with ongoing support at every turn your business faces.
Case Management has several benefits for both employers and employees. Axiom Medical's Case Management process begins when an injury occurs and ends upon recovery or when assumed by a claims administrator.  Our approach is detail-oriented, quick, and accurate, and we will be with your employees at every step in their journey.
Axiom Medical Injury Case Management offers:
24/7 nationwide access to licensed medical professionals
OSHA trained licensed medical professionals
Over 65% of cases are managed in-house without formal medical treatment required
Immediate intervention to aid with recovery
Axiom ICM Overview:
Axiom Medical Injury Case Management includes Injury Reporting, 24/7 Nurse Triage, Case Management, and DART Reduction.
Axiom ICM Benefits:
Quick Access To Quality Care:
Whether your employee's injury is severe enough to warrant formal medical attention or appropriately managed with first aid measures, Axiom Medical is committed to providing the right care at the right time with the right outcome.  Our team of experienced healthcare professionals will provide appropriate and quality treatment whenever needed. Axiom Medical's team will do the homework to ensure that your injured employees will get the highest quality care.
Return to Work:
Every treatment plan shares the same goal – a safe pathway for successfully returning to work.  Our case managers serve as advocates throughout the employee's recovery process, while providing frequent status updates to the employer.
Certified Medical Experts at Every Step:
Axiom Medical's healthcare staff are certified medical professionals (physicians, nurse practitioners and registered nurses), specially trained and certified to manage workplace injury cases effectively. They will communicate with your employees about their injury or illness and deliver the appropriate treatment recommendations.  Our staff is nationwide and available 24/7 to provide support and answer questions. Call us today! (877) 502-9466 | (281) 419-7063
Axiom Medical Injury Case Management Services
Injury Reporting
Delayed injury reporting leads to costly outcomes for employers and employees alike.  A delay of treatment by even a day, can result in extended recovery and increases the risk of an OSHA recordable outcome by 60%.   Indirect costs include productivity loss, replacement worker training, and even overtime pay. 
24/7 Nurse Triage
As a part of Injury Case Management, Axiom provides 24/7 nurse triage to support the injury outcome. Upon reporting the injury to Axiom's 24/7 injury reporting hotline, the employee's injury will be immediately assessed.  Following review of the employee's medical history, an employee treatment plan will be given.
Long-Term Case Management:
Axiom Medical's long-term disability case management services are designed to assist those employees requiring extended-term care.  Our case managers work closely with the employee, treating physician, and employer to develop an appropriate care plan that will aid in the recovery progression.
DART/TRIR Reduction:
DART stands for "days away, restricted or transferred," which is a safety metric for employers to determine employee absenteeism because of workplace injuries and illnesses. By utilizing our Total Employee Health Approach, Axiom Medical can help employers reduce their DART ratings from pre-employment through post-employment.
OSHA Impact (Reportability):
While not all injuries can be prevented, the way how they are managed matters. Unnecessary recordable outcomes due to overtreatment with prescription doses of over-the-counter anti-inflammatory medications or inappropriate physical therapy recommendations should be avoided.  Paired with early injury reporting and immediate intervention, Axiom Medical significantly impacts the number of OSHA recordable outcomes.
ICM ROI Calculator:
Employers now can utilize the Axiom Medical's proprietary Injury Case Management ROI Tool, an estimator to assess the impact of occupational injuries and illnesses on employers' profitability. Calculate your return on investment and see how you can minimize the unnecessary cost.
Axiom is so easy to work with and everybody we interact with is extremely knowledgeable.  We love their Axiom Client Portal (ACP).  When reaching a fork in the road, we always know we can reach out to a nurse case manager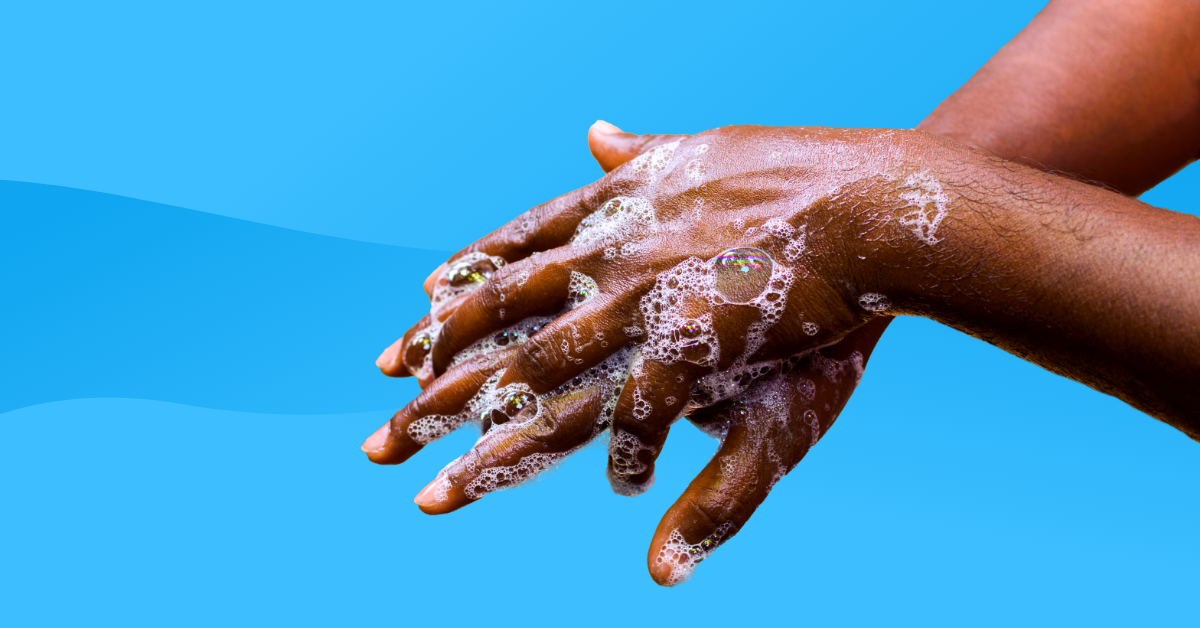 Handwashing is a crucial aspect of personal hygiene that helps reduce the spread of germs and illnesses. It is...