AXIOM MEDICAL
Partner Program
More Benefits – Less Fuss!
Join us in helping your clients create a safe and healthy workplace. We welcome partnerships with Professional Employer Organizations (PEO) that prioritize innovative and comprehensive workforce solutions. Axiom Medical will help you grow your business by expanding access to best-practice health and safety products.
Our Partner Program Highlights
Impacting Lives and Making a Difference Together!
At Axiom Medical, we create workplace healthcare solutions for employers of all sizes and industries. Whether needing injury care or occupational testing, our team builds custom-tailored programs, backed by the latest technology and science-based medical approach, to manage workforce health effectively. A safe workplace requires a healthy and productive workforce.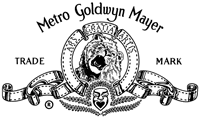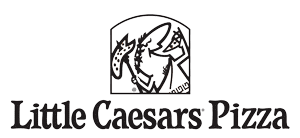 Who Partners with Axiom Medical?
Professional Employer Organizations (PEO)
Axiom Medical works with renowned PEOs. Through our strategic partnership, we work closely with you to grant exclusive access and benefits while serving clients nationwide.
Risk Management
Every workplace and workforce has a degree of risk. The challenge lies in leveling risk. Effectively mitigate risk with Axiom health and safety solutions.
Technology
Through advanced technology-based apps and science-based approaches, Axiom Medical can assist clients with workplace healthcare management, OSHA outcomes, and cost containment.
Third-Party Administrators (TPA)
We build lasting relationships by offering our services for clients of any size, large or small. We collaborate with a network of nationally acclaimed third-party administrators across the nation.
Insurance Brokers
Whether it's health screening apps or employee testing/vaccination, Axiom Medical offers all such products to help clients achieve their workplace healthcare goals.
Partner With Us!
Isn't it time to start working smarter, not harder? Speak with one of our Channel Partner Managers regarding best-practice, plug-and-play solutions available.
Total Worker's Health from Axiom Medical
ONSITE MOBILE TESTING
Axiom Medical's mobile testing and lab offer a variety of onsite Services and wellness solutions to protect your workforce and worksite.
OCCUPATIONAL HEALTHCARE
From employee testing to vaccination, our Occupational Health Programs feature everything you need to keep a workforce healthy.
CHECKIN2WORK
Our CheckIn2Work app delivers quick and easy self-service attestation for employers needing to pre-screen employees.
INJURY CASE MANAGEMENT
We help employers effectively manage workplace injuries while decreasing OSHA recordables. Our program highlights include immediate intervention with first-aid measures.
INFECTION CONTROL PROGRAM
Our infection-control program features daily screening, infectious illness assessments, and OnSite illness and transmission control to create a safe workplace.
EMPLOYEE ABSENCE MANAGEMENT
Axiom Medical's Employee Absence Management program manages each stage of your employees' leave progression.
Why Partner with Axiom Medical

Charting the Path Together!
Benefits of Partnering with Axiom Medical
✓

Best-in-Class Health and Safety Products
✓ Ongoing partner support
✓

Access to a new revenue stream
✓

Amazing opportunity to expand business
✓

Earn referral commission
✓ L
ong-lasting partnership
with clients