Workplace depression is real. Here is a list of top seven employee suicidal warning signs that every employer should pay attention to in order to help their employees. People with suicidal signs often try to hide their feelings.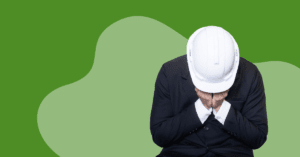 However, such individuals will many times demonstrate warning signals. Due to the pandemic, people are at higher risk of developing psychological stress and depression. This article will discuss employee suicidal warning signs and steps employers should follow to help their employees in the best possible ways.
Suicidal Facts In The U.S.A.
Every year, millions of Americans face the wrath of mental trauma and attempt to end their lives. Studies on suicidal cases in the U.S.A. claim that:
More than 1.4 million Americans attempt suicide every year.
At least one suicidal death occurs every 12 Minutes.
Suicide is the 4th leading cause of adult deaths. (aged between 18- to 65-years old)
48,300 Americans lose their lives annually due to depression and suicide.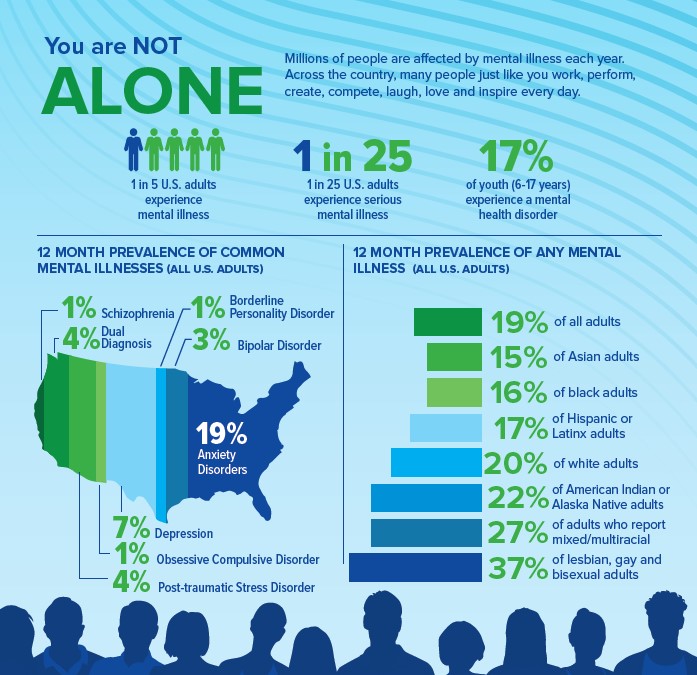 Image Source: National Alliance on Mental Illness
How Does The Pandemic Affect Your Employees' Mental Health?
The coronavirus pandemic has a significant impact on the global economy leading to millions of dollars in economic deficit, layoffs, and workforce reduction. Apart from the financial and health impact, COVID-19 disease has left thousands of people socially isolated worldwide.
The rising COVID-19 cases, isolation, fear, economic impact, and uncertainty are the top contributing factors that affect mental health.
Who Is At Risk?
While not all, a considerable number of populations are at high risk of developing suicidal thoughts and mental disorder in this COVID-19 era. Here is an overview.
Pre-Existing Psychiatric Disorders:
Employees with pre-existing psychiatric disorders such as depression, anxiety, and substance abuse are at higher risk of developing mental stress and ailments.
Loss Of A Family Member:
Those who have lost a friend or a loved one to COVID-19 may experience severe mental trauma and depression.
Changes At Work:
Employees who were impacted due to this current economic situation are often negatively impacted and may develop anxiety and mood swings.
Health Vulnerability:
COVID-19 is seemingly affecting people with pre-existing health conditions more than those without. Employees, who fall into this vulnerable category, may experience more psychological pressure and social isolation leading to depression.
Major Life Changes:
A recent divorce or loss of child custody often affects a person's mental health negatively. The affected individual often goes through a phase of mental-affliction, severe anxiety, and psychological trauma after such a significant life change.
Top 7 Employee Suicidal Warning Signs: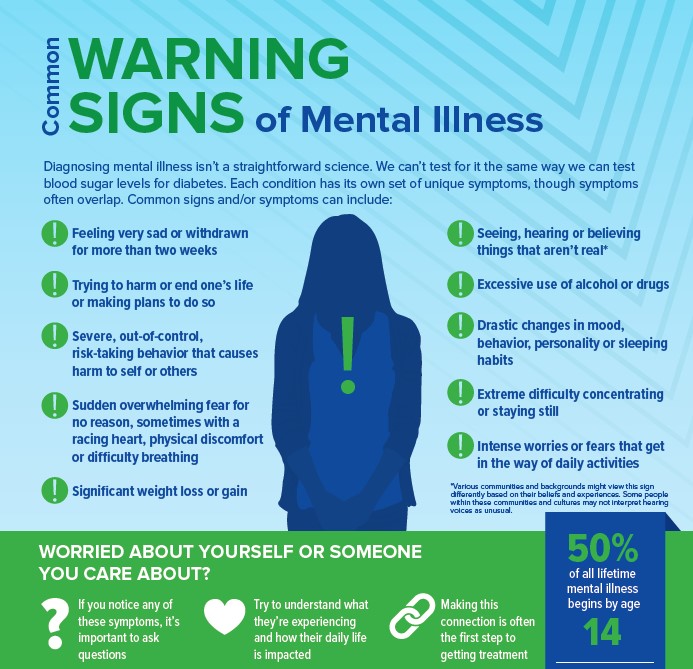 Image Source: National Alliance on Mental Illness
Even a trained clinician may not diagnose someone with depression without understanding and evaluating their condition.  However, people dealing with depression often have warning signs. Look for these seven employee suicidal warning signs in the workplace to assist with determining whether an employee may be experiencing a mental condition.
1. Persistently Sad:
If one or more of your employees are anxious and persistently sad, he or she might be dealing with anxiety and depression. Such individuals may show the following symptoms:
Reduced appetite or binge eating behavior
Weight loss or gain
Restlessness and irritability
2. Difficulty In Thinking:
Difficulty in concentrating, remembering, or making decisions
Impaired judgment
3. Fatigue or Loss of Energy:
Difficulty in performing a physical task
Feeling tired with energy loss
4. Decreased Productivity:
Morale problems
Lack of interest and cooperation
Frequent workplace accidents
5. Absenteeism:
Frequent time-off requests without prior notifications
Complaints about being sick frequently with unexplained aches and pains
Alcohol and drug abuse
Feeling sleepy at work
6. Suicidal Statements:
Making statements about ending life
Indirect hints to let others know their intents
Frequently searching, talking, and writing about death (Social media posts)
Voicing hopelessness or helplessness
Checking with life insurance companies about policies and cause of death
7. Trouble Sleeping:
Those dealing with stressful situations often experience sleeping disorders
It can be minimal or severe insomnia. Employees with sleeping problems may neglect work schedules, their family, and personal hygiene
If someone you know or someone at your workplace is experiencing five or more of the following symptoms, it is time to take immediate action. Feel free to communicate with the person and encourage him/her to seek help.
How Can Managers Help Employees Deal with Depression?
Communicate:
If you're concerned that one of your employees may be suicidal, start with an active conversation. Do not aim to solve their problems. Instead, stay calm and listen while encouraging them to seek support from their health professionals.
Create A Culture Of Support:
Create an open discussion option, so your employees feel free to share how they are dealing with stress and depression. Talking openly helps and encourages workers to share their feelings and reach out to a therapist to get professional support.
Protect Their Confidentiality:
Mental health issues are always highly sensitive topics. While an open discussion helps, it is also essential to protect the individual's privacy. If your employee has trusted you and shares his/her feelings, keep all the information confidential and treat them with compassion.
Show Respect:
An acutely stressed employee can also perform at work and manage himself well. While dealing with such individuals at the workplace, always show respect and make them feel comfortable at work. If you have discussed mental health with the employee, try to encourage them to seek professional help. Invite them to join you and other co-workers in work-related social activities.
Suicide Safety Check:
As an employer, it is vital to support the person at risk in your workplace. A periodic suicide safety check helps a lot to manage the workforce. Utilize internal resources such as the human resource team and E.A.P. or Employee Assistance Program to set up questionnaires, quizzes, and helpful portals with an emergency contact for immediate help.
If your company has partnered with an external service provider for occupational health and employee injury management, ask them to create a comprehensive EAP service plan to help your employees deal with stress.
Discuss Flexible Work Arrangements:
Discuss with your employee and work towards creating a flexible work arrangement for them while they are under treatment. As an employer, you must help an employee seeking mental health assistance.
Follow Up:
Find out how your employee is doing, with frequent follow-ups, because things might get progressively worse, and he may need professional help urgently.
Share suicide helpline contacts with them
Call 911 if you sense your employee is in danger
Helping Them to Safely Return To Work:
Always work with your employee to create a structured approach for him to return to work safely. Such a plan should be a collaborative effort between the employer, the employee, and his team. Managers should work closely with the individual by setting realistic goals and objectives while he recovers. If the person is seeking some changes to their role temporarily or permanently, try to include some schedule modifications or work hour adjustments as they reintegrate back into the workplace.
Take Action:
A report by the Centers for Disease Control and Prevention reveals that stress and depression cause 200 million lost workdays in a year in the U.S.A.
Working closely with your employees can help both employers and employees positively. While employers can avoid productivity loss, employees can efficiently deal with their stressful situations and come out of it successfully.
Axiom Medical is a professional healthcare service provider with years of experience in employee healthcare management and workplace occupational health programs.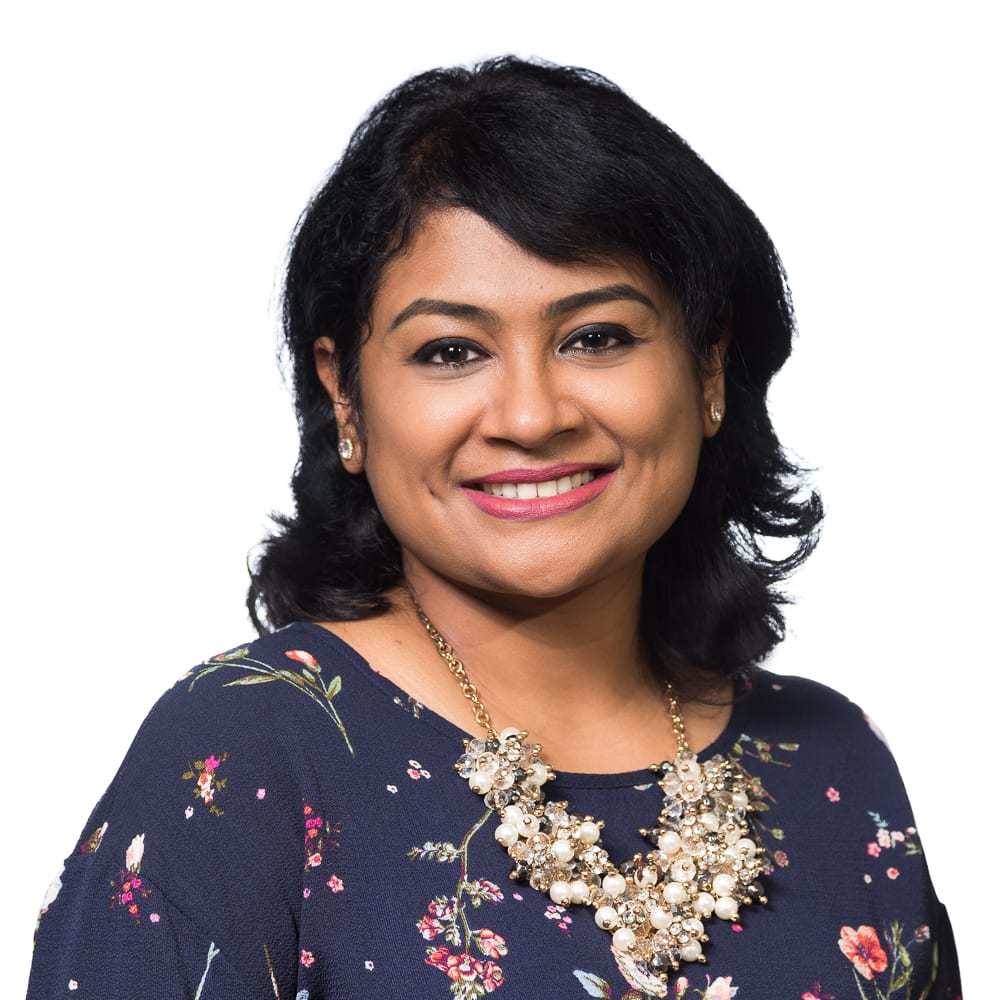 With a career focused on digital marketing, Chitra is a specialized SEO-Content marketer. After moving from biotechnology to business operations and marketing, Chitra started her digital marketing career as a freelance content developer and technical writer. With Axiom, as a content marketing & SEO specialist, she is passionate about creating informative marketing copies for optimum search engine performance.
Find out more about our Tempo Live Behavioral Health and  Injury Case Management services.