AXIOM MEDICAL
OSHA COMPLIANCE
If an OSHA investigator arrived for an unannounced inspection, would your business be compliant with OSHA's forthcoming COVID-19 workplace mandates? Axiom Medical's proprietary, science-based solutions marry best-practice policy, first-of-its-kind mobile health technology, secure data collection/storage, and actual medical management should an employee contract COVID-19.
Stay compliant with OSHA mandates!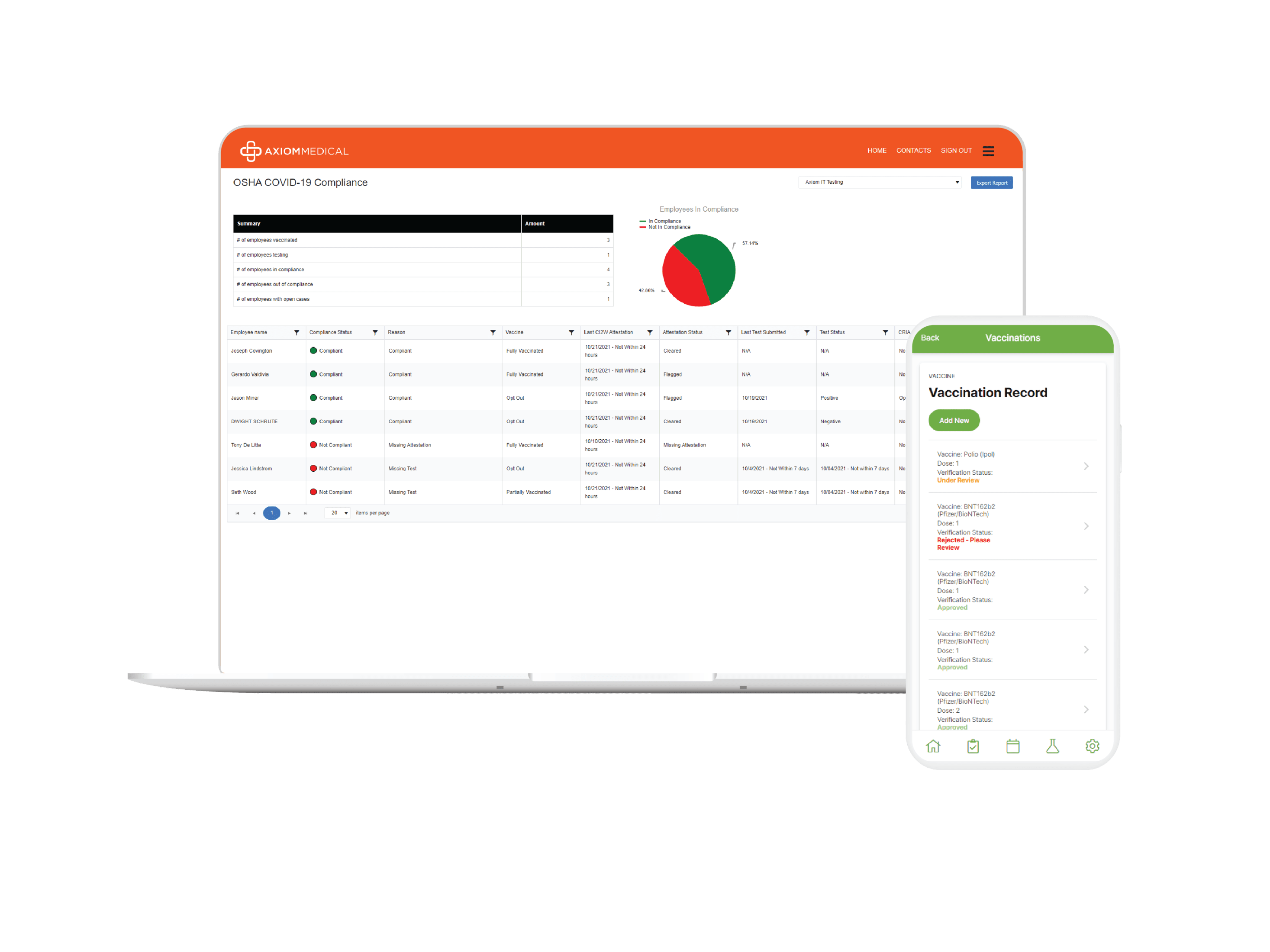 FIND OUT HOW!
Quickly bring your organization into compliance with new and upcoming workplace safety regulations.
As vaccination and testing are now an integral part of OSHA's workplace mandates, our workforce management program focuses on layered approaches with daily health checks, vaccination requirements, and/or weekly surveillance testing, to maintain safe and healthy work environments.
Axiom Medical specializes in population health management. Let us help your employees return to work with confidence!

OSHA COVID-19 COMPLIANCE
One-of-a-Kind OSHA COVID Compliance Solution – Everything You Need in One Package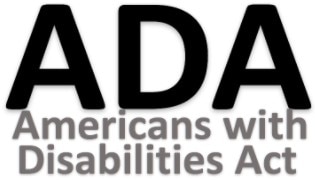 ADA-COMPLIANT
Daily Health Checks, Vaccination Verification, and Test Tracking

SAFE & SECURE
Secure, Interactive Dashboards, Analytics, & Reporting with Automated Text Notifications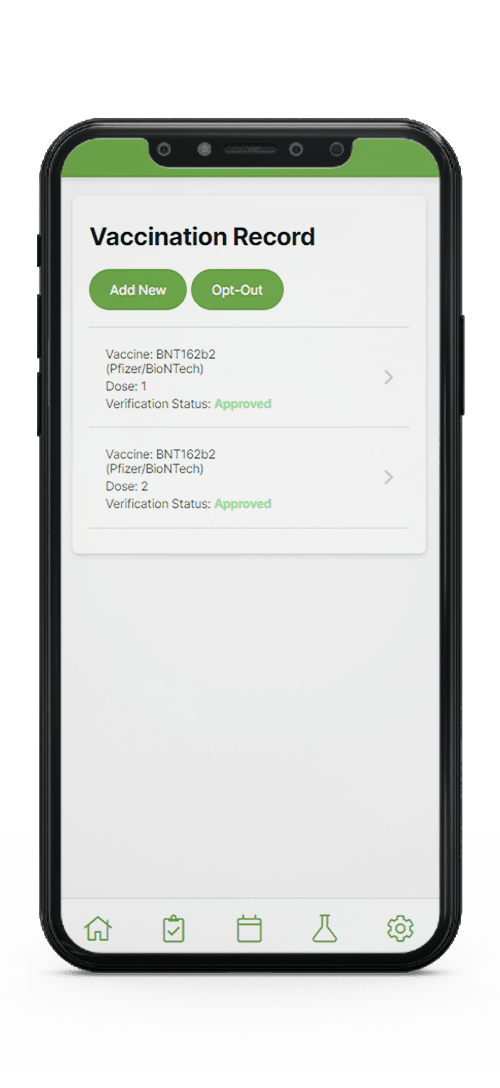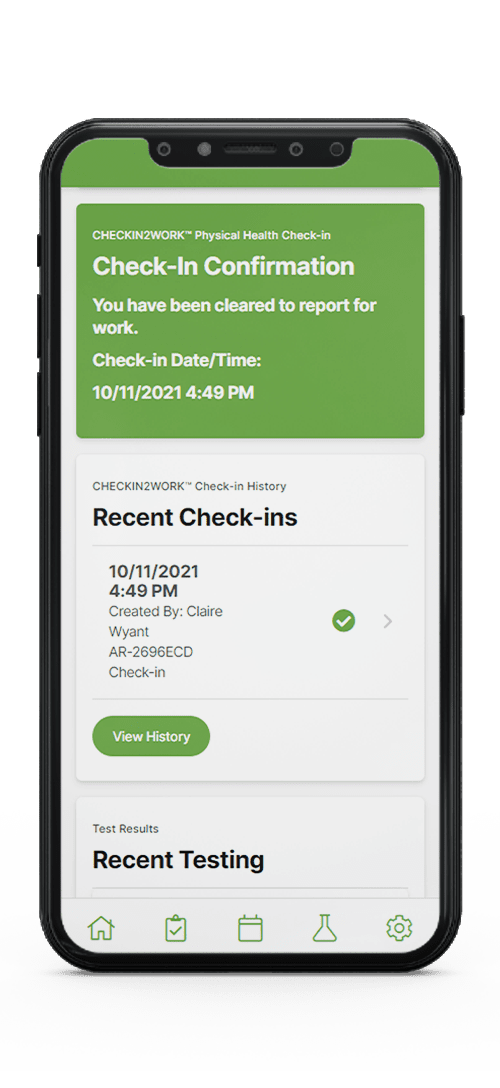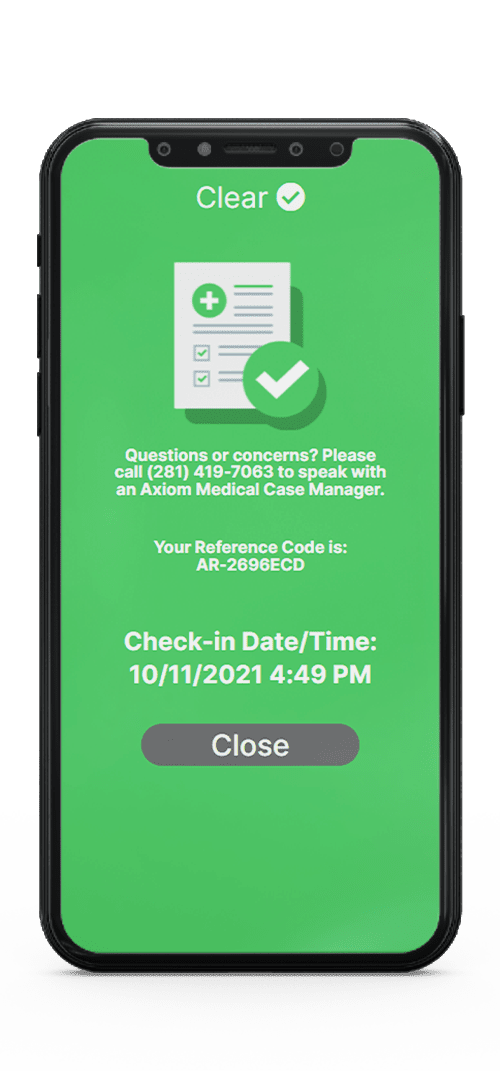 AXIOM MEDICAL DIFFERENCE
With over 20 years of experience in occupational health and preventive medicine, we know what it takes to protect the health and wellness of a workforce and save business leaders the embarrassment of noncompliance. You've worked hard to develop a professional reputation and we're here to help you keep it!
Confidently fast-track your OSHA COVID compliance.
8401 New Trails Dr Suite 100 The Woodlands, TX 77381
Monday-Friday: 8am – 5pm
Let us help you get started today. Click below to schedule a demo.
BOOK A DEMO
OSHA COMPLIANCE FAQ
How would you handle my employees' health information data?
Axiom Medical uses a highly secure, ADA-compliant platform to collect and store employees' data electronically. Such a secure framework adheres to strict compliance regulations to ensure data safety and privacy protection.
Can employers access their employees' private medical information?
Employers can only access their employees' COVID-19 test results and vaccination status to facilitate their return to work. They cannot access any private medical information or non-COVID health data.
What types of data does the CheckIn2Work dashboard display?
CheckIn2Work dashboard displays vaccine, testing status, and daily screening results.
What is Axiom Medical's OSHA Compliance Program?
Axiom Medical's OSHA Compliance Program is designed to assist clients with deploying and implementing a full-scale risk mitigation strategy, including testing, vaccination record tracking, and infection control policy from start to finish. We help your organization get and remain compliant with new and upcoming workplace safety and health regulations.
Can my employees opt out of the vaccine mandate for medical reasons or religious beliefs?
Yes. Employees with medical conditions and/or religious beliefs can be excluded from compliance mandates in accordance with your organizational policies, as applicable.