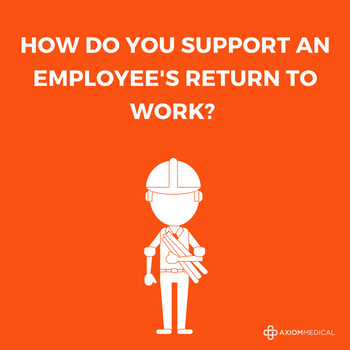 As an employer, you've figured out what accommodations need to be made when an employee goes out on leave. But what happens when they return to work?
No matter how long an employee is gone, returning to work can be a challenging time for both the employee and the employer.
Here are 3 powerful ways you can facilitate a smooth return to work transition.
Step 1: Stay Informed
As an employer, you have a tremendous responsibility before, during and after an incident occurs. Since you act as the liaison between the physician and the employee, it's important to relay information accurately.
Without accurate information, the employee runs the risk of a re-injury.  Support your employees Return to Work (RTW) by keeping their physician or Nurse Case Manager in the loop, who may require accommodations such as:
Their environment;
Options for light-duty;
Physical responsibilities;
Support system put in place by you.
 Step 2: Be Flexible 
While adhering to the guidelines put in place by the physician is important, following them too closely may result in an uncomfortable work environment or worse re-injury.  That's why it's important to allow room for adjustment.
These should include light-duty, reduced hours or limited responsibilities.
Other inexpensive adjustments may include reduced computer time, or the use of a chair or a ramp.  It may be beneficial to offer:
Additional safety training;
A modified working schedule (part-time remote, full-time remote, or part-time work);
Giving the RTW employee a phased out return to his/her position.
Step 3: Ask Questions
Communicate with the employee often to learn how they are transitioning not only physically, but mentally and emotionally as well. They may be afraid to make their feelings known at this delicate time in their employment.
An easy way to boost their morale?
Reassure them of your open-door policy.
The more you know about their well-being, the better equipped you'll be to accommodate their return.
Effective communication can be executed the following ways:
Checking-in with the employee regularly;
Speaking with their direct supervisor;
Calling their physician;
Ask how you can make them more comfortable;
Speak with those working directly with the employee;
Make sure the employee understands they are a valuable member of the team despite their limitations.
Showing your support in their favor could be of tremendous benefit to their overall recovery and return to work.
Step #4: Streamline the Process
By putting the above guidelines into practice, you will ensure the return to work experience is as seamless and worry-free as possible.  But, there's a lot of moving parts to manage.
Want to simplify the (often) tedious RTW process?
Axiom offers around the clock care to ensure employees return to work in a safe and expedited manner. Contact us today and learn how we help employees achieve a safe and expedited RTW process!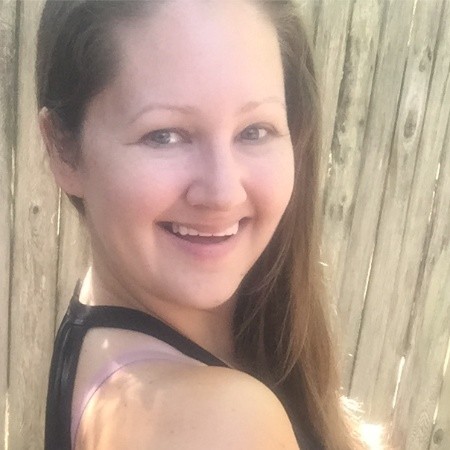 Heather lives and writes by the motto, "No coffee, no workee," and is passionate about helping others live a happier and healthier life. When she's not writing away, you can find her playing basketball with her two sons, planning her next getaway "somewhere tropical" or trying out a new recipe with chocolate as the main ingredient.
Find out more about our Injury Case Management services or our Occupational Health Programs.