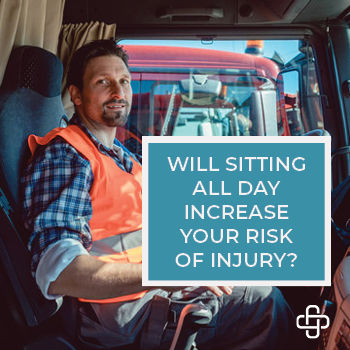 According to the Institute For Work and Health, sitting for prolonged periods may adversely affect workers' health.
While this may not be a surprise to some, the growing list of long-term negative health effects may be. If your employees sit for long periods of time, you can help them achieve a healthier outcome, and reduce their risk of injury!
Health Risks of Employees Who Sit All Day
Our bodies were designed to move, but many Americans are required to sit for their job. The average truck driver, construction manager and tractor operator may sit for 8-10 hours a day.
Doing this for six months may not hinder their health, but over the period of a year or more, it can cause serious health complications.
The biggest risk of prolonged sitting include:
Risk of diabetes. Dr. Peter Smith of the Institute For Work and Health has found that excessive sitting is detrimental for long term health. "The chances of getting Type 2 diabetes is nearly twice as high for people who sit for very long periods of the day."
Risk of cancer. Excessive sitting has been shown to increase an individual's risk for colon, endometrial cancers. According to the Inaugural Active Working Summit, long periods of sitting may cause a 54 percent increased risk of developing lung cancer, and a 30 percent chance of developing colon cancer.
Increased risk of injury. If you think because you sit all day you're less prone to injury, think again. In fact, the number one cause of work disability is lower back pain. Sitting all day can increase the risk – leading to complicated health problems down the road, and may prevent workers from doing the job they were hired to do.
Simple Solutions to Improve Employee Wellness at Work
Any extended periods of sitting can produce harmful effects. This isn't to say standing for prolonged periods is better. Finding a middle ground, 'sweet spot' of movement throughout your day is key in order to achieve optimal long-term good health, and prevent injury.
Medical costs always increase over time.  The best time for employers to take steps necessary to mitigate loss is NOW.
These 2 simple steps will help you to achieve just that!
1. Partner with a incident case management company. Injuries take place and will inevitably occur, no matter how safe your employee's working environment is, and how committed to safety they are. Early intervention can significantly improve the injury outcome.
By utilizing a nurse case management to assess your employee's injury right after it occurs, you can prevent the injury from becoming worse, and lessen the financial blow of a worker's comp claim.
Often, early intervention can keep treatment of the injury at the first-aid level!
2. Ongoing safety training. Educate your employees with industry-specific toolbox talks that's most relevant to their job and duties performed.
For example, a truck driver that sits for 10 hours a day can begin implementing exercise into his workday. Teach them to take a 10 minute break once an hour to walk, stretch their legs and get their heart rate going (every 30 minute is ideal).
Over time, these small steps towards a healthier work day will pay off with long-term cardiovascular and cognitive boosting results.
The Bottom Line
It's not just the employer's responsibility to minimize the risk of injury – it's the employee's responsibility too. The impact of movement every 30 minutes can lead to: lower blood pressure, weight loss, a reduced risk of injury and even extending the employee life cycle.  
By encouraging a workplace culture centered around safety, everyone wins!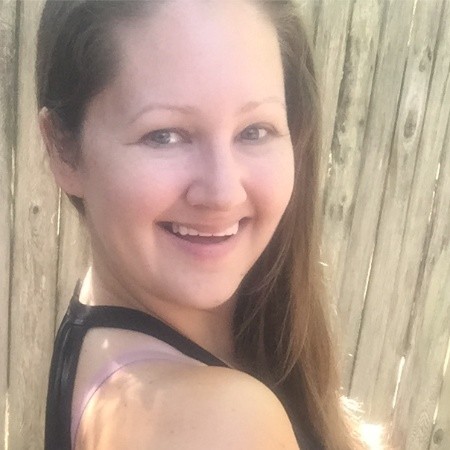 Heather lives and writes by the motto, "No coffee, no workee," and is passionate about helping others live a happier and healthier life. When she's not writing away, you can find her playing basketball with her two sons, planning her next getaway "somewhere tropical" or trying out a new recipe with chocolate as the main ingredient.
Find out more about our Injury Case Management services or our Occupational Health Programs.