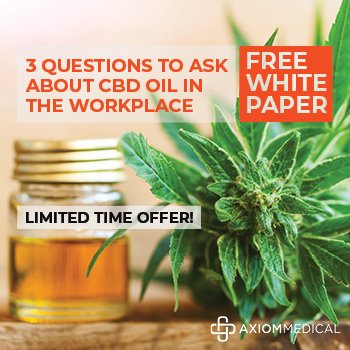 Cannabidiol, otherwise known as CBD oil, has been called everything from the "miracle drug" to a drug testing nightmare. Will Cannabidiol in the workplace replace a worker's need to take prescription painkillers, or disrupt the productivity of a workforce?
Learn about the controversy surrounding CBD in the workplace, and how you, as the employer, can navigate through it.
What is CBD Oil?
Cannabidiol (CBD) oil is one of the 104 chemical compounds found in the marijuana (cannabis) plant. Unlike Tetrahydrocannabinol (THC) which is used in medical marijuana, CBD is not psychoactive and cannot get you "high".
Made by extracting CBD  from the cannabis plant, it's typically diluted with hemp seed oil and has been a popular option for those who seek relief from pain and want a safer alternative to prescription drugs.
The 2018 Farm Bill was signed in December 2018, "effectively legalizing hemp at the federal level by removing it from the federal list of controlled substances and classifying it as an agricultural commodity."
Source: www.congress.gov
CBD oil derived from hemp is now legal in all 50 states.
CBD versus Opioids
Many health benefits are linked to CBD oil, including:
General pain relief
Helps to reduce depression
Can assist with 'detoxing' from substance abuse
Can improve heart health
Reducing inflammation
Combat anxiety
 Help reduce cancer treatment side effects such as vomiting and nausea
CBD can also wean users off of prescription medicines, according to recent studies. It showed that by consuming CBD, receptors found in the brain, nervous system and vital organs can be agitated by using the oil and pain symptoms reduced.
Does Cannabidiol in the Workplace Pose a Risk to Workplace Safety?
Yes and no.
CBD oil is causing controversy because although it's legal in all 50 states, it's not regulated. This leaves employers on the fence about allowing it in the workplace.
Our free white paper uncovers the 3 questions you should ask before allowing it in your workplace, AND how it can impact your drug testing program.
Download our FREE white paper now!
Axiom Medical designs and implements complete Drug and Alcohol Testing programs for our clients that are either company-mandated or Department of Transportation (DOT)-mandated. Looking for a way to manage workplace employee testing and implement a drug and alcohol testing program? Axiom Medical can help!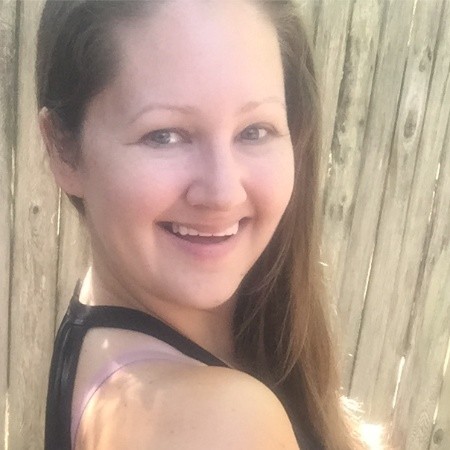 Heather lives and writes by the motto, "No coffee, no workee," and is passionate about helping others live a happier and healthier life. When she's not writing away, you can find her playing basketball with her two sons, planning her next getaway "somewhere tropical" or trying out a new recipe with chocolate as the main ingredient.
Find out more about our Injury Case Management services or our Occupational Health Programs.