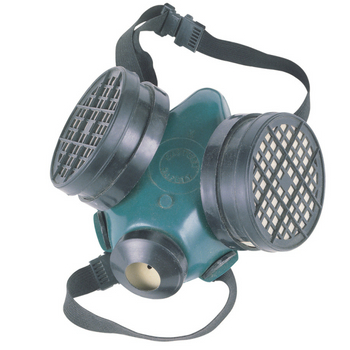 While most employees understand the importance of protecting themselves from the hazards of respirable dust, fumes and gases, their anxiety levels tend to rise the moment the "testing" term comes into play.
Want to put their mind at ease? Consider sharing the following respirator fit testing preparation tips!
Medical Evaluation Questionnaire
Explain to the employee they will be required to complete a respirator medical evaluation questionnaire which will ask basic questions about their health.
Examples include:
Do you currently smoke tobacco, or have you smoked tobacco in the last month?
Have you ever had seizures, diabetes, trouble smelling odors, or claustrophobia?
Do you ever have shortness of breath when walking?
Do you ever have swelling in your legs or feet not caused by walking?
Do you have asthma?
Do you have wheezing that interferes with your job?

Facial Preparation 
One of the most frequent questions asked by males is "Do I have to shave?"
Answer yes. with a follow-up reason: OSHA requires male employees to be clean-shaven because facial hair can interfere with the fit of a respirator.
Bring Along PPE (Personal Protective Equipment)
Hearing protection, face shields, safety glasses, and hard hats could impact the seal of the respirator.  So if the employee wears them, bring the items along for the fit test.
Don't Forget the Actual Respirator
The employer will select an appropriate respirator based on the toxins each employee will be exposed to, toxin concentration, time spent exposed, job duties, etc.  Once the respirator selection is made, the employee must bring the respirator to the fit testing.
There you have it! A quick and easy informational guide to put your employees' minds at ease regarding preparation for their respirator fit test.
Are You Compliant with Other OSHA Standards, Like Silica Testing? 
Axiom offers comprehensive Silica Exams to keep you OSHA compliant, which include:
Silica Questionnaire
Physical Exam
Chest X-ray with "B" Reader TB Skin Test
Respirator Questionnaire
Respiratory Fit Test
Pulmonary Function Test
We do all the work so you don't have to!  Call us today to protect your employees and stay OSHA complaint 281.465.7100.

Holly is an ER nurse by trade, but loves content marketing.  She was born outside the box and believes everything is better with "sprinkles and sparkles".  She is passionate about impacting lives and uses marketing as her platform for sharing practical solutions to address real life occupational health challenges.
Find out more about our Injury Case Management services or our Occupational Health Programs.