Broadway is prepping for a grand reopening this fall with a full capacity audience. That means theater production companies need to understand and implement the Actor's Equity Association's Return to The Stage Guide for a safe reopening. Returning to work now requires production expertise in the infection control program, testing, transmission risk mitigation, venue ventilation protocols, daily health screenings, and vaccination management. Regardless of this pandemic's future and its impact on the entertainment industry, experts believe that this global crisis will have a long-lasting effect on the American theater and production companies. Having an action-based plan and a strategic healthcare provider is essential to ensure the health and safety of your cast, crew, and staff.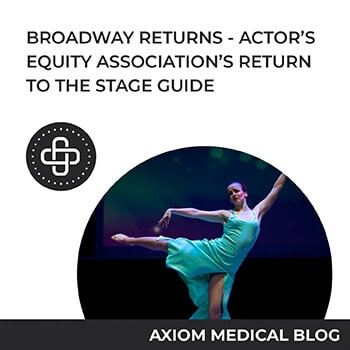 An Insight Into The Theater Production Safety Guide
Behind the scenes of those fancy theaters, there are a host of performers, singers, dancers, and stage crew getting impacted by the global pandemic. But almost a year after the theater industry's extended shutdown, the Actor's Equity Association (AEA) released a production safety guide with guidelines and protocols for a safe return to the stage. This extensive guide with tons of safety measures is detailed and complex and seemingly, difficult to decipher. Our experts have a simplified version ready for you to download.
CLICK BELOW TO DOWNLOAD THE FREE GUIDE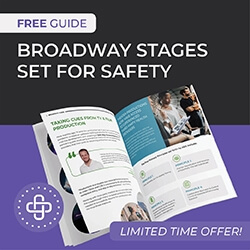 Actor's Equity's Four Principles:
Here is what Actors' Equity recommends in the form of basic principles.
The Four Principles:
1st Principle: Extensive testing: The Actor's Equity Association currently recommends daily, bi-, and tri-weekly testing.
Second Principle: Identify and Isolate: Promptly identify and isolate individuals who may be infectious.
Third Principle: Minimize Exposure: Changing the venue and setting to support the way theater staff audition, rehearse, perform, and manage production.
Fourth Principle: Collaborative Approach: Collaborative efforts to control COVID-19 exposure at the workplace and among the communities.
Axiom Medical's Success Story With TV & Film Production Industry:
The situation in the TV and film production epicenter on the far west coast was very similar as the COVID-19 pandemic created an upheaval nationwide. Many movies, TV, and film productions halted for months, left many employees affected. After a long pause lingering over months, the film and television industry finally utilized the Safe Way Forward Protocols to resume production last fall. To keep employees safe on set, several production companies partnered with Axiom Medical to implement an onsite COVID-19 Response program with action-based safety protocols developed by experienced healthcare staff and overseen by Axiom's esteemed medical director.
Working with Axiom Medical's infectious disease management team with expertise in preventative medicine, public health, and independent COVID-19 medical management was a breakthrough for many LA-based production houses. This approach gave the studios a definitive action plan to meet the OSHA and CDC's requirements for pre-production, workplace entry, and day-to-day activity. Plus, the program supplied production houses with the right resources to independently meet the mandatory onsite requirements and medical management for all workers. This strategic partnership has achieved excellent results, with zero positive cases based on the collected weekly data.
Axiom Medical, a long-time leader in workplace healthcare management, has successfully helped the Hollywood entertainment industry, school districts, and clients in the entertainment industry implement the COVID-19 workplace infection control program to ensure the health and safety of employees. Our workplace COVID-19 program featuring CheckIn2Work app, Contagious Respiratory Illness Assessment (CRIA), and OnSite services with COVID-19 testing, safety protocols, and Health Safety Supervisors (HSS) has helped many clients resume their business operations successfully. We can help businesses in the theater production industry with onsite COVID-19 management, testing, infection control, and vaccine program.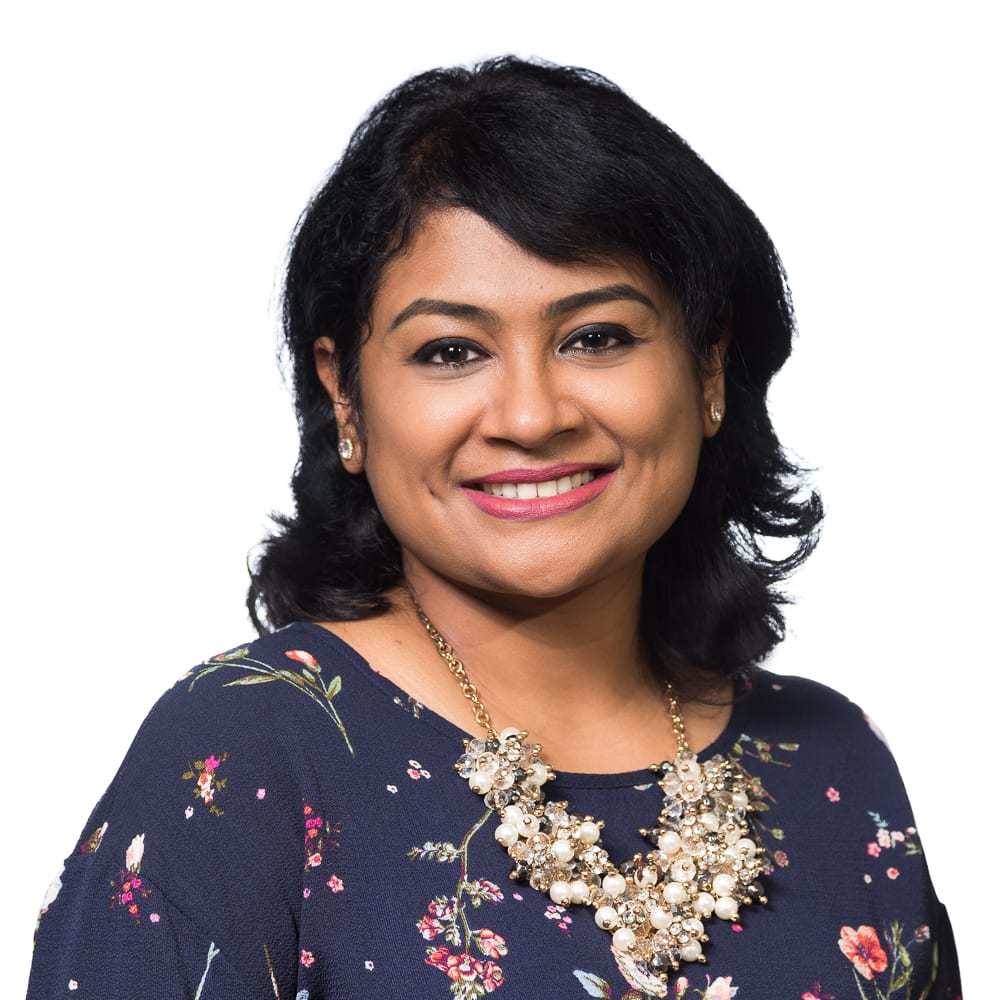 With a career focused on digital marketing, Chitra is a specialized SEO-Content marketer. After moving from biotechnology to business operations and marketing, Chitra started her digital marketing career as a freelance content developer and technical writer. With Axiom, as a content marketing & SEO specialist, she is passionate about creating informative marketing copies for optimum search engine performance.
Find out more about our Tempo Live Behavioral Health and  Injury Case Management services.