Contagious Illness Assessment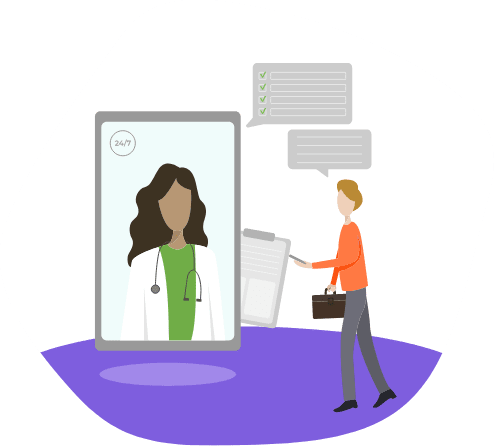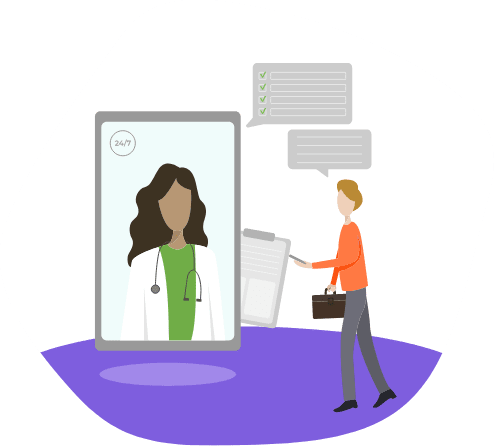 With the appearance of Coronavirus and various other contagious illnesses (e.g., Coronavirus, H7N9, H5N1, and Ebola, streps, flu, and common cold), having a workplace Contagious Illness Assessment and screening program is essential. In the renewed prevalence of existing illnesses, including COVID-19, infectious outbreaks pose a serious threat to your employees' safety and health.
To aid employers with mitigating such illness risk in the workplace, Axiom Medical offers specialized screening assessments, attesting to their health and identifying employees who may have been exposed to an infectious illness or exhibiting symptoms.
 

CIA

 
PROGRAM HIGHLIGHTS
PROGRAM OFFERS
PROGRAM GOALS
Extensive Checklist
Completed and Documented
24/7 Telephonic Illness Screening
Disease Exposure Medical Screenings
Create A Healthy Workplace
Axiom Case Management
and Workflow
Nationwide Access To Licensed Medical Professionals
Control Infectious Disease Outbreak At Worksite
CheckIn2Work and CheckIn2School For
Easy Workforce Management
CDC Treatment Recommendations
Manage Employees' Health
Through
Step-By-Step Occupational Health Management
CMO/Medical Director Support
Real-time Reporting
Leave Policy Integration
Decreased Burden On Company/TPA, HR and Benefits Staff
Implement A Safe Return-To-Work Plan
How Does Axiom Conduct Contagious Illness Assessment?
Exposure to or development of symptoms associated with an infectious illness can happen any day, any time, right? That is exactly why Axiom promotes a best-in-class layered approach.
Feeling ill before arriving at work? You are alerted!
Develop symptoms or exposed within the workplace? You are alerted!
24/7 access to license medical professionals means employees have 24/7 access to licensed medical professionals and you have real-time notifications of potential workplace hazards.
Contagious Illness Assessment – Program Highlights:
Axiom Medical offers this comprehensive assessment as a part of our Contagious Illness Case Management.
Program highlights include:
Daily health screening within the mobile CheckIn2Work App
Extensive checklist/documentation
Effective Contagious Illness Case Management and return to work support
CMO/Medical Director Support**
(**From the establishment of policies and procedures to specific exposure related guidance and questions, access to Axiom's medical director(s))
Program goals include:
Our program is aimed at helping employers:
Create and maintain a safe workplace
Prevent and control the spread of contagious illness outbreak
Manage employee health and safety through proactive, goal-driven approaches
How Does Contagious Illness Spread at The Workplace?
Most contagious illnesses infect the respiratory system with transmission and spread through:
Cough or sneeze droplets
From person to person
Saliva, mucus, and tears of an infected individual
Indirect transfers, including air and contaminated surfaces
What Infection Control Measures Should Employers Take to Prevent Respiratory Diseases?
The most important and effective infection control measures are to stop the disease spread. Employers may consider educating their employees and staff to:
Minimize close contact with those exhibiting symptoms of respiratory illness
Maintain workplace hygiene by cleaning heavily trafficked areas, doorknobs, restrooms, and cafeterias
In addition, employers should:
Promote personal hygiene and cough etiquette within the workplace by educating employees
Encourage employees to get vaccinated, as appropriate
THE COVID-19 VACCINE GUIDE FOR EMPLOYERS
Considering a COVID-19 employee vaccination program? What options are available? And how to get started.
Here's what you need to know.