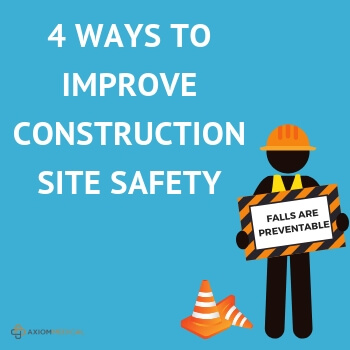 If you're a supervisor or manager in the construction industry, it's not enough to expect safety out of your employees.
You must make safety a priority by leading with example before the shift begins and throughout. Planning, training  and providing employees with a safe working environment is the key to keeping workers free of injury.
Here's how to execute it.
Plan For the Worst
Treat each shift as though it has the potential for a fatality to occur – because it does. The latest findings by OSHA show that construction workers aren't safe, with falls being the leading cause of death.
In the majority of cases, workers weren't wearing their fall protection correctly. This also means that the majority of fatalities could have been prevented.
Train, Repeat, Train Some More  
It's not enough to train your employees once. It's not enough to train them twice and expect them to practice safety like they should. Motivation to stay safe at work comes from presenting 'old' safety information in new, relevant ways.
Make sure that each employee knows how to operate their tools and equipment. If you don't have the time personally to see to it that they do, delegate weekly or monthly toolbox talks (on a seasonal safety practice) to a shift supervisor.
Additionally, start each shift with a five minute 'pow-wow'.
Ask workers for their input, concerns or questions regarding equipment or safety policies—and make it a bully-free zone.
No question is stupid; no comment is too insignificant to address.
Does it seem like they're zoning out?
Swap out their supervisor for someone in senior management. (Employees are often likely to internalize and trust the opinion of an authority figure they don't normally interact with).
Provide Safety Gear and Equipment
Be mindful about what is possible – such as a serious injury or fatality – when the proper precautions aren't taken.
For example: if you don't take in your own hands to inspect a construction site for tripping hazards, or block off areas where certain jobs will take place, you run the risk of an injury to take place.
Provide the right tools for the right job before each shift starts. This will make your construction site organized and easier for workers to grab what it is they need.
Do they have safety goggles, hard hats, steel toed boots?
Have you provided hearing protection such as ear muffs and plugs?
Do they have the proper harnesses and fall arrest devices if they're working from heights – and do they know how to use it?
Walk the Talk
If you want to reduce workplace injury on your construction site, it all begins with you.
It's no longer enough to talk to your workers about safety. You must walk the talk as a model for safety–if you expect them to do it too.
Demonstrate how to put your harness on and off, and how to determine if it properly fits.
Converse with your employees when they arrive on site for their shift. Ask them to show you how to use their fall protection equipment.
These are all great ways to engage your workers, and improve safety.
It could even save a life.
According to OSHA, "The example you set, and the way you talk to workers about safety, has a huge impact on the company's safety and health program, safety culture, and ability to reduce injury and illness."
At Axiom, we couldn't agree more.
Our occupational health programs help ensure a healthy workforce that is capable of performing all tasks expected of each role and should an incident occur, we have you covered with 24/7 incident and injury case management services which manage optimal outcomes and help the employee return to work.
Contact us today to learn how easy it is to get started!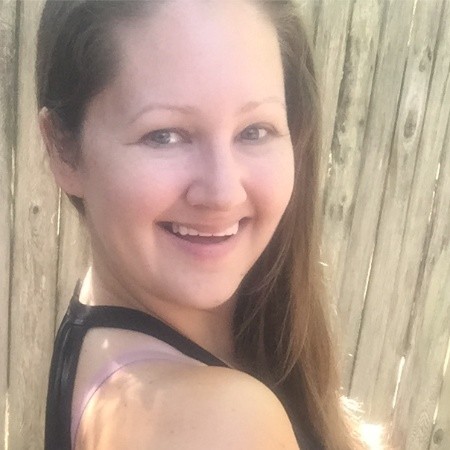 Heather lives and writes by the motto, "No coffee, no workee," and is passionate about helping others live a happier and healthier life. When she's not writing away, you can find her playing basketball with her two sons, planning her next getaway "somewhere tropical" or trying out a new recipe with chocolate as the main ingredient.
Find out more about our Injury Case Management services or our Occupational Health Programs.