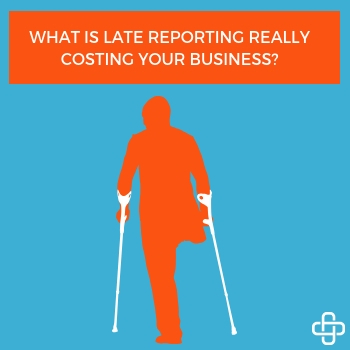 A simple workplace injury (from a minor cut on the hand, to a slip and fall) can lead to a very expensive, and labor-intensive claim when precautions aren't taken, and the right resources aren't in place.
So, what' s the solution to keeping healthcare costs and recordables down?
Timely reporting!
Here's why and how it makes a significant impact on the health of the employee, and your organization.
The Costly Consequence of Employee Injury
A delay in treatment by even one day can increase the risk of an incident having a recordable outcome by 60 percent.
60 percent! 
Employee injury needs to be treated as time sensitive so it doesn't progress and become worse. 
Every time an employee gets injured, they should notify their supervisor who will take steps to get medical attention (if needed) or seek medical advice (from a licensed nurse case manager) to assess the severity of the injury.
Why should this be protocol, especially if the employee seems ok to continue working?
It may not obvious they need treatment even when they do.
Take a simple strain injury.
If the employee is immediately treated for the sprain, the employee can recover (often quickly) with first aid measures. Left untreated, the employee's pain will escalate, and may have to seek out medical treatment at an ER, resulting in unnecessary testing, work releases and specialty referrals.
This is a common example of how workplace injuries can be preventable.
In addition to direct costs following an injury (such as payments made to the employee and medical providers), employers may face indirect costs associated with an employee's absence.
These indirect costs can include:
Lost productivity;
Overtime;
Replacement of injured worker and training;
Any product damages;
Administration overhead; and
Accident investigation costs.
What' s the answer?
While late reporting can cost an organization a costly outcome, there's a solution that amount to a win/win for everyone.
As the employer, encourage employees to report their injuries as soon as possible.
In many cases when the injury is reported within 24 hours, it can be treated at the first-aid level. This reduces time spend away from work and saves the employer in healthcare costs.
What does it do for the employee, other than getting back to a speedy return to work?
It sends the message that they're being cared for.
In this way, everyone comes out ahead.
Ready to Be a More Cost-Effective Organization?
If so, Axiom can help!
Axiom provides a timely and appropriate solution by offering expert medical assessment, often within minutes after an employee is injured. Best of all, timely reporting allows us to treat the injured in-house at a first aid level.
With immediate access to licensed nurse case managers in all 50 states, we're your employee resource for quality, personalized medical treatment, 24/7!
Fill out our contact form to find out just how easy an effective incident case management program can be!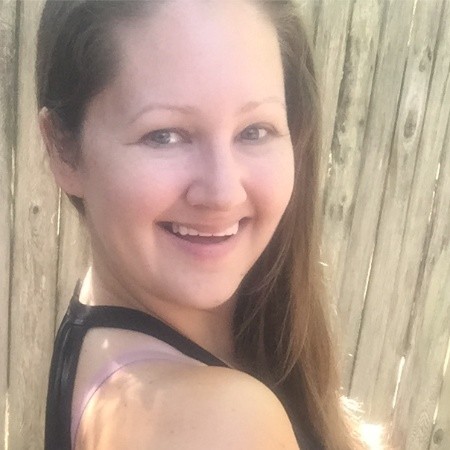 Heather lives and writes by the motto, "No coffee, no workee," and is passionate about helping others live a happier and healthier life. When she's not writing away, you can find her playing basketball with her two sons, planning her next getaway "somewhere tropical" or trying out a new recipe with chocolate as the main ingredient.
Find out more about our Injury Case Management services or our Occupational Health Programs.