Do you know that there are 6 million reported active cases of workplace substance abuse in the USA? In fact, clinical workplace surveys show that drug and alcohol abuse cases remain one of the most serious issues faced by U.S. businesses, with a price tag of $276 billion a year. Here is a list of seven secret signs of workplace substance abuse.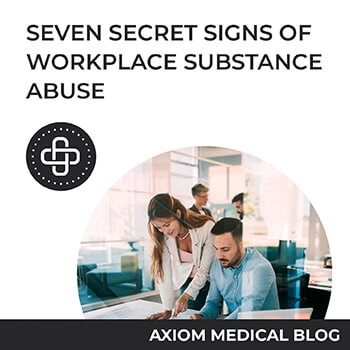 Studies show that over 70 percent of illicit workplace drug users are aged between 18 and 30.
Why Should Employers Pay Attention?
Alcohol, prescription drugs, and illegal drug abuse in the workplace are on the rise! Substance abuse not only poses a health risk to employees' personal lives but also has similar effects on their professional life. Substance abuse at work may be a serious legal issue with negative consequences for the employee, co-workers, and employer. This dangerous and widespread problem may cause violent behavior, workplace accidents, and/or workplace incidents such as mass shootings. Therefore, it's essential to recognize the signs of workforce substance abuse before it is too late.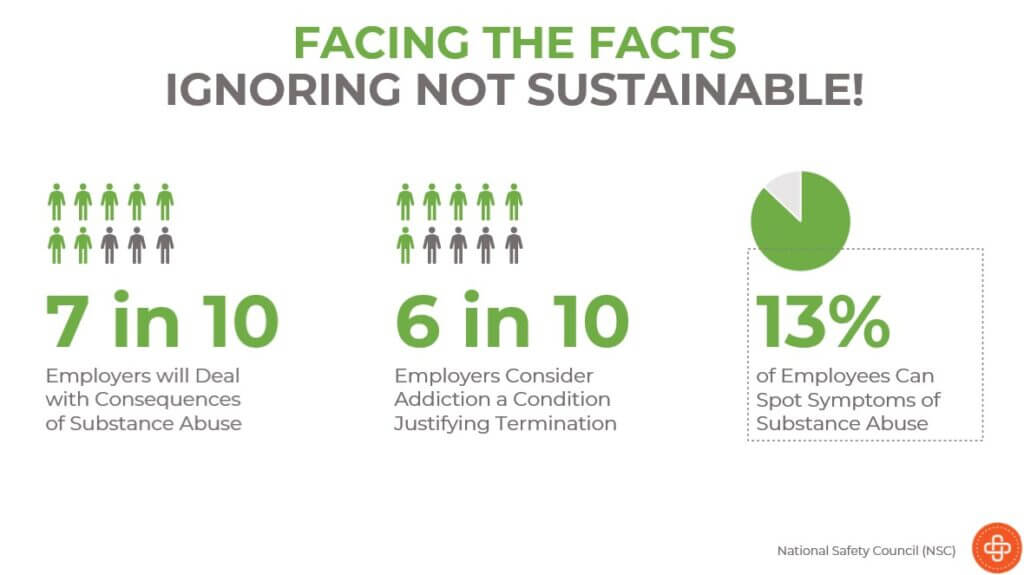 Warning Signs:
Here is a list of warning signs of substance abuse at the workplace.
1. Unexpected Absence
Does someone in your workforce more inclined to call in sick? Experts claim that those involved in substance abuse frequently fail to come to work on time and are unable to fulfill their job responsibilities. Such behaviors indicate substance abuse disorder, according to Substance Abuse and Mental Health Services (SAMHSA). Employees with substance abuse issues are also more likely to change jobs frequently.
2. Personality Changes:
Substance abuse may cause significant personality changes in individuals with no identifiable cause. Such individuals are likely to become moody, show a lack of focus, and stay irritable most of the time. Due to their substance addiction and abuse behaviors, they often have low motivation and energy at work.
3. Physical Changes:
Substance addiction and abuse may show physical symptoms, including but not limited to:
Sleepy and lethargy
Cold sweaty palms
Tremors and shaking hands
Red, watery eyes
Loss of interest in personal hygiene
4. Sudden Need of Money
Because the cost of obtaining drugs or alcohol is high, most substance abusers often need more money to fulfill their addiction needs. Eventually, their need for cash becomes chronic, and they may frequently borrow money from colleagues. Such individuals approach new colleagues at the workplace to even build relationships with co-workers to borrow money.
5. Sleepiness and Lethargy
Inebriated workers may exhibit several odd behaviors, including:
Feeling lethargic while on duty
Difficulty to focus
Sluggishness
Experiencing hand tremors
Headaches
Sudden temper outbursts
Aggressive behavior
6. Frequent Restroom Break
Those who use substances at work may take frequent restroom breaks to carve out some private space for more substance abuse. These individuals may use restrooms to ingest, snort or inject drugs, sleep off the effects, and sometimes even throw up. Since drug abuse may lead to nausea, vomiting, or other side effects, these individuals use the restroom as a private space more frequently.
7. Mental Behavior
Substance abuse may result in violent behavior, such as:
Nervousness and restlessness
Talkativeness
Irritability
Anxiety and depression
Aggressive behavior
Superiority feeling
Paranoia
How Can Employers Help?
Employers can always provide support to their workforce through the Employee Assistance Program (EAP). Since substance abuse may relate to cognitive behavior, employers may want to work with their employees to remove the stigma of mental health challenges. Upon noticing some workplace substance abuse signs, employers may want to reach out and ask questions before taking action. A one-on-one approach is the best way to deal with such situations. Apart from an EAP program, employers may want to introduce workplace employee testing such as Drug & Alcohol Tests, mental and behavioral health screening, and Onsite healthcare services to provide support to their employees. By making the resources more accessible for your workforce, you can actually take a step forward to stop workplace substance abuse.
Axiom Medical Can Help!
Are you looking for a way to manage your organization's workplace employee testing and implement a drug and alcohol testing program? Axiom Medical's Employee Testing Program includes Drug & Alcohol, Pre-Employment, Reasonable Suspicion, and Post-incident tests. We conduct all types of Drug and Alcohol Testing, including Blood Alcohol, Breath Alcohol, Mouth Swab, and Urine Tests. Contact us today to learn more!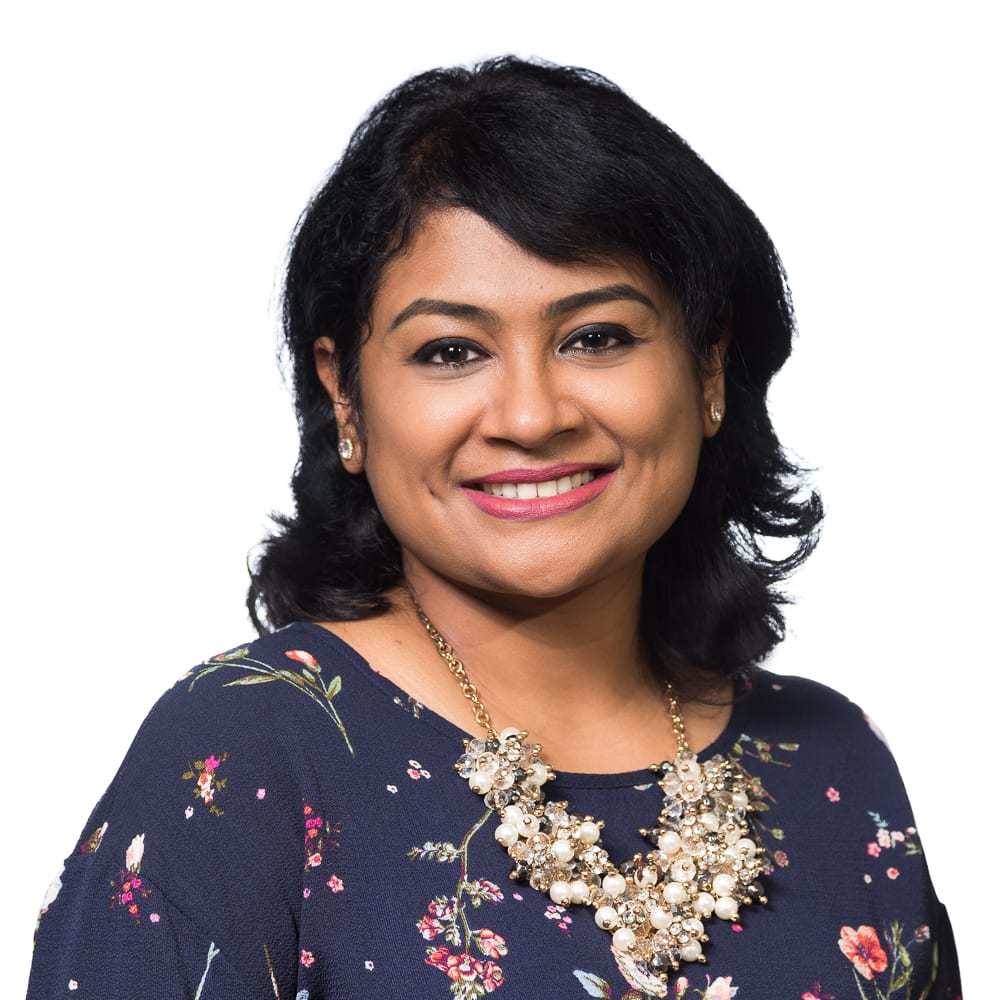 With a career focused on digital marketing, Chitra is a specialized SEO-Content marketer. After moving from biotechnology to business operations and marketing, Chitra started her digital marketing career as a freelance content developer and technical writer. With Axiom, as a content marketing & SEO specialist, she is passionate about creating informative marketing copies for optimum search engine performance.
Find out more about our Tempo Live Behavioral Health and  Injury Case Management services.