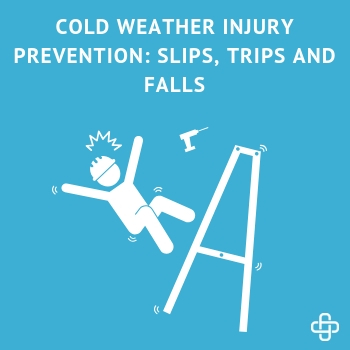 Brr…it's getting cold outside – how safe are your employees when the temperature drops?
From discomfort to cold-related illness and injury, working in the cold without the proper gear and safety protocol is no laughing matter.
Learn what you can do to protect your workers as the winter weather approaches – without it impacting your bottom line. 
Cold Weather Hazards
Working in extreme temperatures can cause a dangerous outcome when it's not properly managed.
If your employees work outside for long periods of time in the rain, snow, and dropping temperatures, injury or illness caused by cold weather can result in:
Lost productivity
An increase in workers' compensation costs
Strain on resources to replace absent workers
Overtime for existing employees
How does this really add up for employers?
According to the Bureau of Labor Statistics, there were over 20,000 U. S. based workplace injuries due to cold weather accidents – most commonly including slip and falls due to ice, snow and sleet.
These account for a higher number of recordables, and claim costs.
What about those minor accidents that didn't result in lost work time and lost wages? The BLS estimates there were thousands more.
If you think these numbers don't apply to you as an employer, think again: the average winter slip and fall accident claim costs between $40,000-$45,000.
The solution? Taking preventative measures to reduce injury before it occurs.
""To avoid these costs, we recommend employers do everything they can to eliminate hazards and generate winter safety awareness among employees," says Steve Sandilla, senior vice president, strategic business operations.
"Getting a jump start before the snow flies and providing simple reminders to employees can make a big difference."
How do you do that? By following our simple guide!
How to Work Safely in Cold Weather
Believe it or not – taking some measures to prevent cold weather injury can save a life, reduce the chance of an illness, or altogether improve your safety culture. Here's how to do it so your staff stays safe, and you maintain your bottom line.
Review the Pattern 
Here's a tool most employers fail to utilize: review last year's slip and falls to determine where (and possibly why) injuries occured in the past.
Was it because puddles and spills weren't cleaned up right away?
Was it due to workers rushing (instead of walking) to get from point A to point B?
Use the mistakes of the past to improve the outcome in the future!
Keep Your Toolbox Talks on Point and to the Point
Integrate safety talks into your weekly schedule. The key is to communicate best safety practices, and expect employees to follow them to a T. Without it, injury cannot be prevented.
Here's some 'winter rules' to address and enforce:
Report unsafe conditions;
Wear protective gear, and footwear;
Use handrails;
Don't use your cell phone when walking;
Be aware of the flooring in front of you;
Use authorized pathways;
Walk with slow and short steps – walking too fast can cause an injury!
Don't rush up or down stairways – take your time to get to where you're going.
Lead by example. Stress the importance of being aware of the work environment, and report unsafe conditions.
When injuries do occur, have a injury management plan in place to minimize it from escalating.
How Can You Manage Your Employee Health Needs?
Axiom Medical understands the importance of ensuring the right treatment at the right time with the right outcome!
With over 65 % of cases managed in-house with first aid measures, our incident case management will significantly impact your OSHA recordable outcomes. From pre-hire to post-separation, Axiom sees employee occupational health as a journey you shouldn't have to travel alone!
Give us a call at +1 (877) 502-9466 or fill out our contact form to find out just how easy an effective occupational health program can be!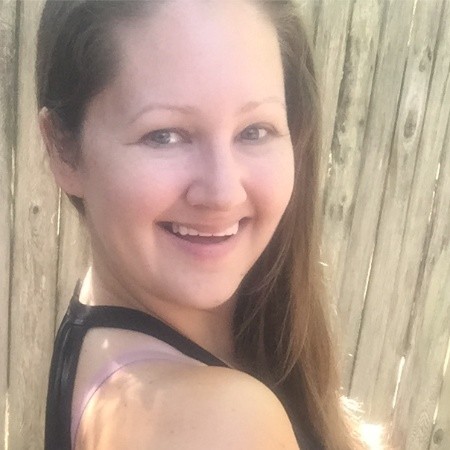 Heather lives and writes by the motto, "No coffee, no workee," and is passionate about helping others live a happier and healthier life. When she's not writing away, you can find her playing basketball with her two sons, planning her next getaway "somewhere tropical" or trying out a new recipe with chocolate as the main ingredient.
Find out more about our Injury Case Management services or our Occupational Health Programs.