AXIOM MEDICAL
CONTAGIOUS ILLNESS CASE MANAGEMENT
Familiar with the phrase – if you're on time, you're late? Contagious illness in the workplace is no different. What steps will you take if an outbreak strikes your workplace to ensure your workers' safety? Your action or inaction is being judged with consequences to follow. Reactive positions have been replaced with proactive, layered approaches to maintain safe and healthy work environments. Contagious Illness Case Management with Axiom Medical is your turn-key medical solution for efficient workforce management
Get started today!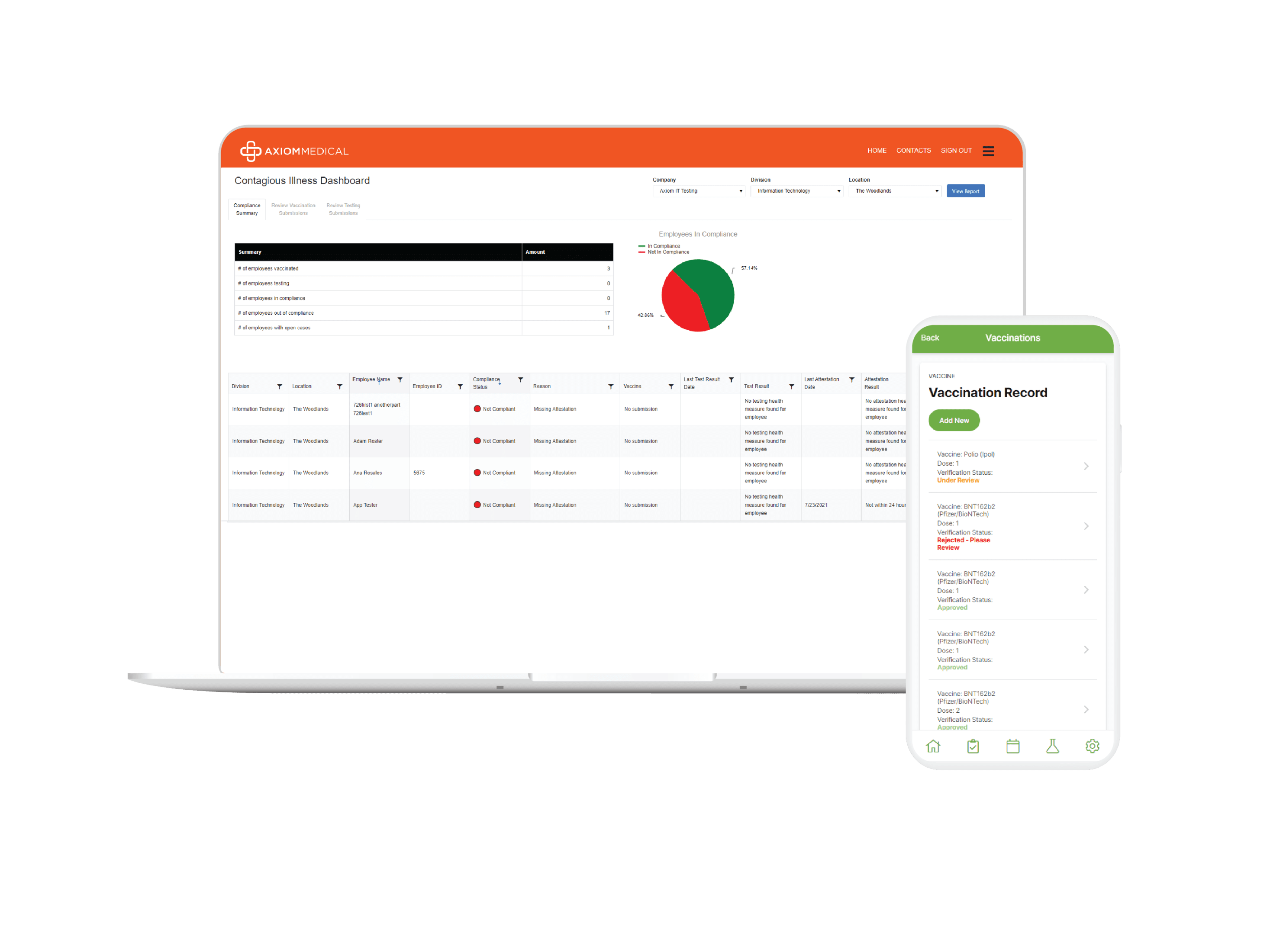 FIND OUT HOW!
Mitigate contagious illness outbreak risks with our science-based program. Find out how!
SCHEDULE A DEMO
CONTAGIOUS ILLNESS CASE MANAGEMENT 
KEY HIGHLIGHTS
Axiom Medical's Contagious Illness Case Management program offers proprietary, science-based solutions with best-practice policy and first-of-its-kind mobile health technology with secure ADA-compliant data collection/storage and actual medical management should an employee contract a contagious illness, including but not limited to a cold, flu, strep, or COVID-19.

MOBILE TECHNOLOGY
First-of-its-kind mobile health technology-based applications

REAL-TIME REPORTING
Real-time analytic reporting for business leaders

24/7 HEALTH SCREENING
24/7 telephonic illness screening and assessment
In response to the COVID-19 pandemic, workforce management has forever changed. Just illness monitoring is not enough to maintain a healthy work environment. Axiom Medical specializes in population health management. Our approach features daily health checks, illness screening, policy implementation, and case management to ensure your employees' safety. Implement workplace risk mitigation measures today!
SCHEDULE A DEMO

POLICY DEVELOPMENT
Risk Assessment to Policy Development – Everything In one Package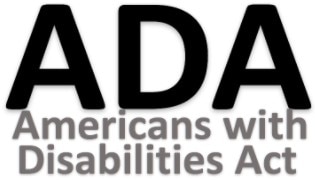 ADA-COMPLIANT
ADA-Compliant Solutions – Daily Health Checks, Vaccination Verification, and Test Tracking

SECURE DATA MANAGEMENT
Secure Data Cycle Management & Reporting with Automated Text Notifications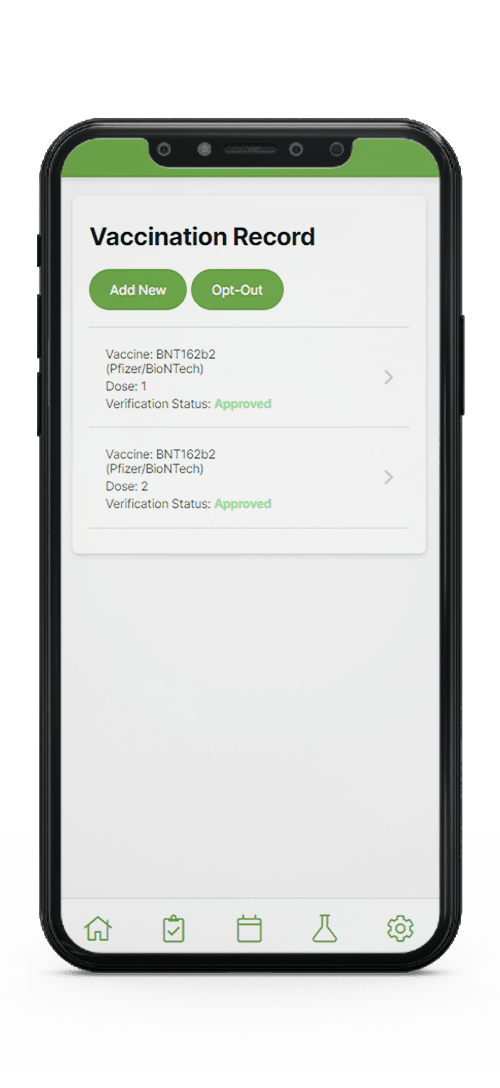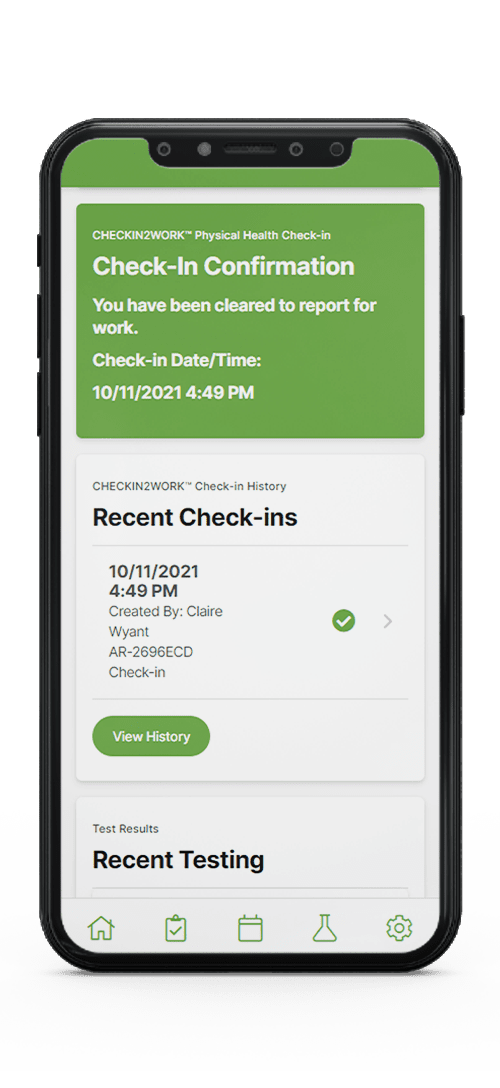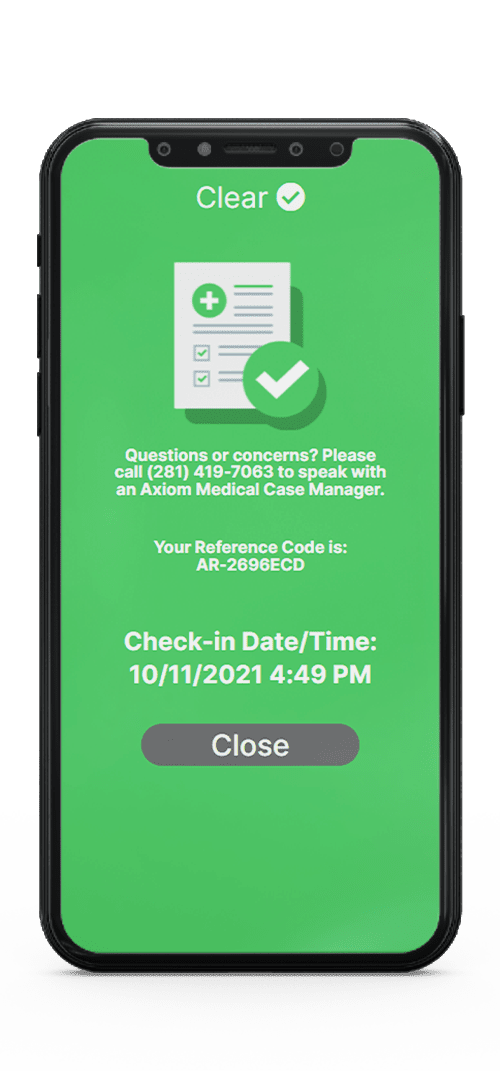 AXIOM MEDICAL DIFFERENCE
Pandemic effects on the workplace will be felt for years to come. That means the demand for workplace illness management services will continue, but you don't have to carry the burden alone. With over 20 years of experience in occupational health and preventive medicine, we know what it takes to protect the health and wellness of a workforce. We are here to help you keep it! Get started today!
8401 New Trails Dr Suite 100 The Woodlands, TX 77381
Monday-Friday: 8am – 5pm
Let us help you get started today. Click below to schedule a demo.
BOOK A DEMO
CONTAGIOUS ILLNESS CASE MANAGEMENT FAQ
What is Contagious Illness Case Management?
Axiom Medical offers Contagious Illness Case Management with a comprehensive Contagious Illness Assessment and Data Management Services to monitor illness symptoms and implement risk mitigation procedures to protect your workforce.
How Does Axiom Conduct Contagious Illness Assessment?
Axiom Medical conducts detailed assessments to identify actual or potential infection risks for employees and those exposed to any infectious disease to reduce the risk of spreading. With this evaluation, Axiom Medical can yield data for employers to use for employee health and workplace safety management.
What Are The Top Six Workplace Contagious Illnesses?
The most common and top six workplace contagious illnesses are flu, strep throat, measles, common cold, whooping cough, and COVID-19.
How Would You Handle My Employees' Health Information Data?
Axiom Medical uses a highly secure, ADA-compliant platform to collect and store employees' data electronically. Such a secure framework adheres to strict compliance regulations to ensure data safety and privacy protection.
Can Employers Access Their Employees' Private Medical Information?
Employers can only access their employees' COVID-19 test results and vaccination status to facilitate their return to work. They cannot access any private medical information or non-COVID health data.
What Types of Data Does The CheckIn2Work Dashboard Display?
CheckIn2Work dashboard displays vaccine, testing status, and daily screening results.