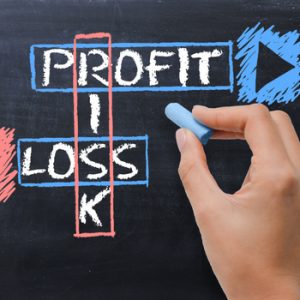 Do you want to hire the RIGHT employee for the job?
Knowing whether a candidate is able to perform their job is the key to growing your business.
So, why are so many employers still getting it WRONG?
If they are unable to do the job, it will only be a matter of time before they become injured.
Functional capacity evaluations can help you get it right. 
Try Before You Buy 
What does a 'wrong worker' mean?
The WRONG worker is anyone who is unable to perform essential job functions that's required.
It can also be someone who can do the job, but is at a high risk of injury from repetitive motion or job functions that their role requires of them.
If you were considering buying a used car, would you base you decision on the outward appearance of the vehicle or take the owner at their word that the car was in good condition?
Of course not!
You'd test drive the vehicle, inspect it, and even go the extra mile to have it looked over by a mechanic to ensure everything was operating.
When it comes to new employees, the same rule applies!
The key to checking each candidate before they're hired is to make sure they can do the job you hire them to do!
"As a business owner or manager, you know that hiring the wrong person is the most costly mistake you can make." – Brian Tracy 

What Is A Functional Capacity Evaluation?
An FCE determines an employee's ability or capacity to do the work activities of the position for which they are being hired to do, or asked to do.
It compares their health status and body functions and/or structures to the demands of the job and the work environment.
Let's say you are needing to hire an employee who will have to lift on a repetitive, daily basis.
If the candidate has had a history of musculoskeletal problems, it can prevent them from safety performing lifting tasks.
Therefore, it's safe to assume that an injury and work comp claim will eventually surface in the near future.
Once the injury occurs, you are back to square one with the cost of:
Wasting the time and money spent hiring and training the employee;
Now paying for the injury and work comp claim;
left with the responsibility to hire and train a NEW employee.
What Does It Take To Get Started?
The Functional Capacity Evaluation will include a PDA, which stands for a Physical Demands Analysis.
The PDA is a visual account of the candidates's job's activities, built from the job description.
It creates the specific testing requirements conducted in the Functional Capacity Evaluation.
If you do not already have a PDA, a vendor can come onsite to conduct an evaluation for each job description. Once complete, the candidate will receive the full or modified functional capacity exam, giving you peace of mind that you're getting what you pay for before you buy!
Be the Winner in a Losing Battle
The easiest way for employers to avoid work comp claims is by not putting the WRONG workers to work!
Cut out the 'wrong worker' before they start with Functional Capacity Evaluations!
Fill out the form below and see how easy it is to get started with an occupational health program that tests workers before they get to work. Knowing how capable they are of their daily job duties can inform you to make your best hiring decision, every single time.
It's just one of the ways we're transforming occupational medicine.

Holly is an ER nurse by trade, but loves content marketing.  She was born outside the box and believes everything is better with "sprinkles and sparkles".  She is passionate about impacting lives and uses marketing as her platform for sharing practical solutions to address real life occupational health challenges.
Find out more about our Injury Case Management services or our Occupational Health Programs.