We have two BIG features in CheckIn2Work Release 9.
Test Results are now viewable right in the app
Reminders to check-in are now supported in French and Arabic
Test Results now appear in your CheckIn2Work app. The days of calling labs, going to different websites and waiting by the phone are gone. Now, all you've got to do is open your CheckIn2Work app, click on the beaker at the bottom of the screen and voila! Test results, right at your fingertips.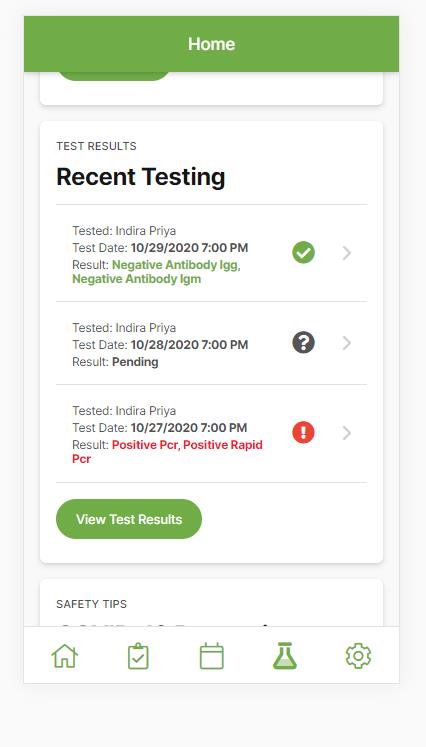 Negative test results appear in "Green" and positive test results appear in "Red." Easy to read and easy to access.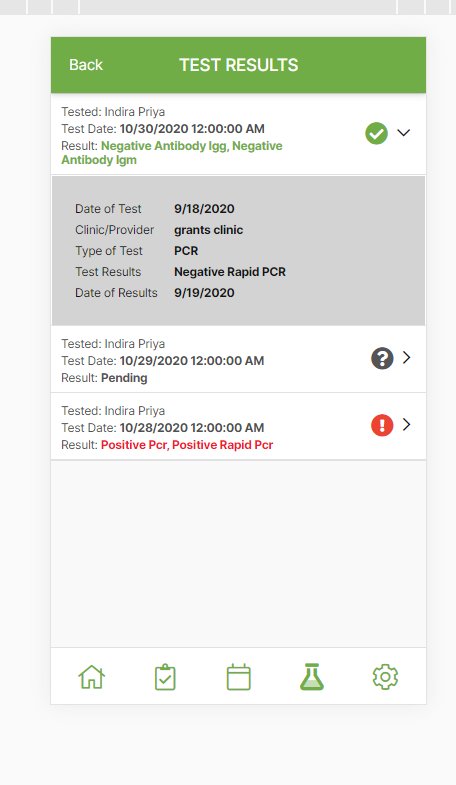 The other big feature of CheckIn2Work Release 9 is Reminders are now available in French and Arabic. Reminders to check-in solved a lot of our customers' problems in Release 8. The ability to set reminders to check-in based on the user's schedule, day of the week and time zone was a highly requested feature. We currently support those reminders in English and Spanish but in Release 9, we'll also support reminders in French and Arabic.
Two BIG features in Release 9. Two giant value-adds for our customers. We hope you love them. And not to spoil the surprise but wait until you hear what's coming in Release 10. Our Hollywood production companies and customers with multiple requirements per location are going to LOVE Release 10.
To learn more about our CheckIn2Work app and get answers to questions like "What else was released in R8?" and "What's coming in R10?", click here and I'll personally answer your questions and show you the app. At Axiom Medical, it's our promise to keep you safe, continue to innovate, and ensure you're always well informed. Take care out there.
DISCLAIMER: As we work with our partner labs on safe and secure data integrations, the initial availability of results, based on the type of test, will vary. If you're not seeing your test results, don't worry — we're working on displaying all test results, for all COVID tests, as soon as possible!