VACCINE VAULT
Axiom Medical's Vaccine Vault featuring employee vaccination tracking offers employers an easy way to track their workforces' vaccination records and bring their teams back to work safely.
Get Started Today!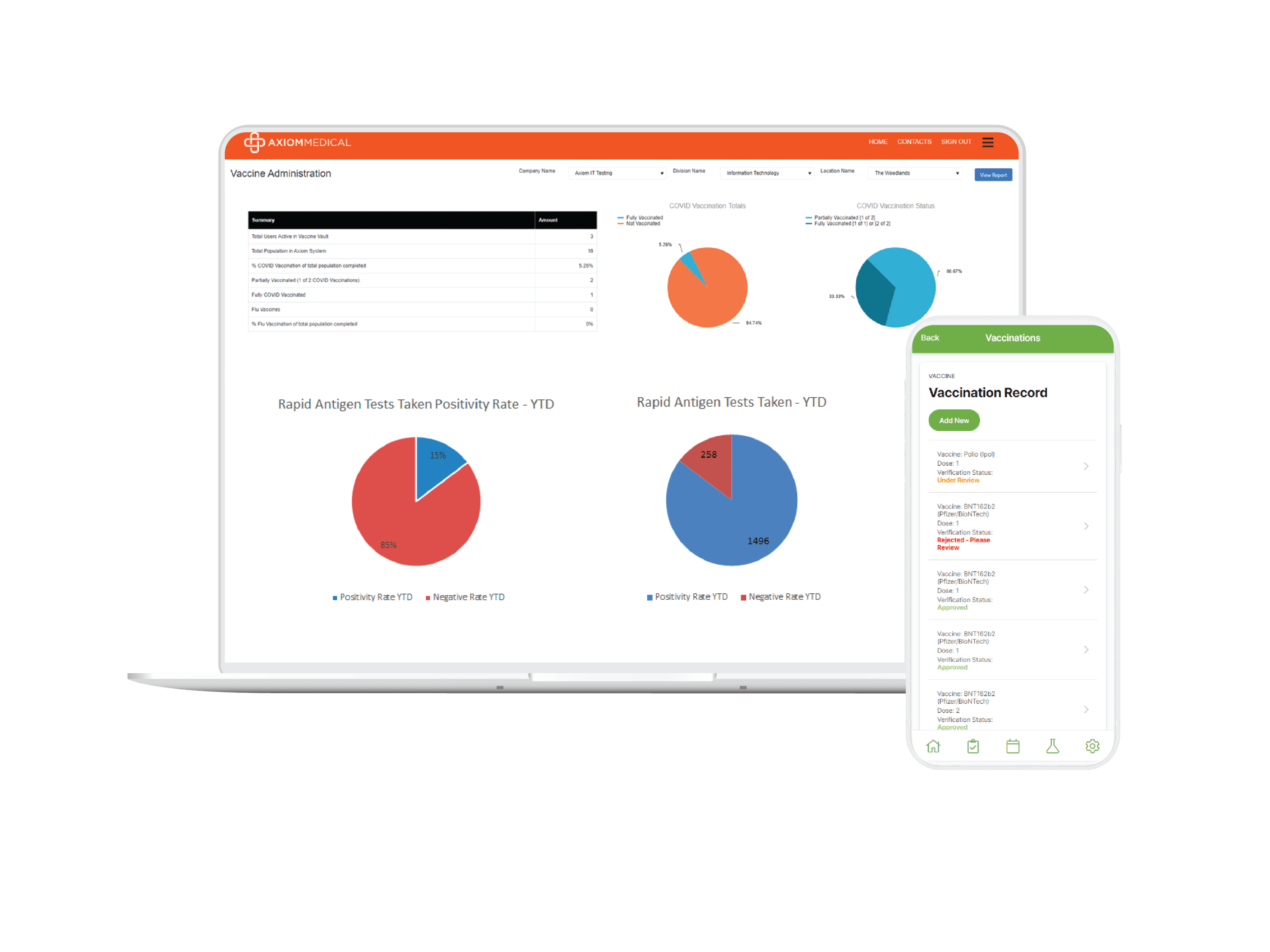 Are you looking for a HIPAA-compliant way to track your workforces' vaccination records? Axiom Medical is proud to announce the new
Vaccine
Vault
for employee vaccine tracking, now available in our CheckIn2Work app. In addition to symptoms screening and daily self-attestation, the app provides a safe and secure method for managing your vaccinated and unvaccinated workforce with confidence.
Not a CheckIn2Work user? No problem. New clients without an existing CheckIn2Work account can also take advantage of this fantastic feature. Find out how you can get started today!
Workplace vaccinations and tracking will help your workers avoid the spread of infectious illnesses, such as COVID-19 and influenza in the workplace.
Client Safety
Vaccinated employees are less likely to contract illness and spread to others.
Improved Productivity
Employers with a vaccinated workforce will see improved productivity associated with illness-related absence.
Workplace Safety
Successful workforce vaccinations prevent/minimize risk of illness breakouts.
Help Your Community
By increasing the number of vaccinated people within our population, we can help build herd immunity.
Safe Workforce
Employers with a vaccinated workforce can easily avoid workplace illnesses and infections..
Get A Demo!
Isn't it time to start working towards a healthier workplace and workforce? Speak with one of our Product Managers to learn more about Vaccine Vault and CheckIn2Work.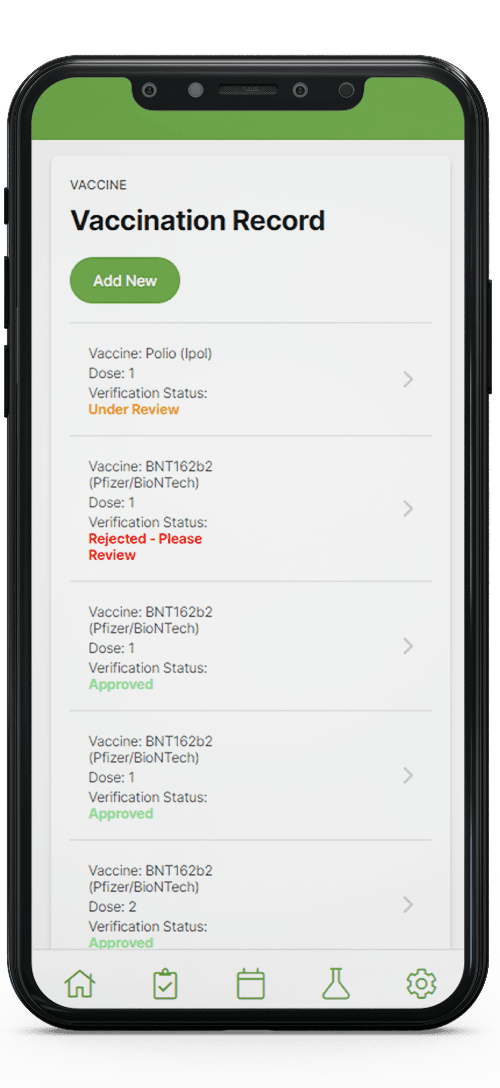 BENEFITS OF VACCINE VAULT
Axiom Medical's CheckIn2Work with vaccine tracking offers several benefits for employers and employees alike.
The feature can be used to:
✓ Implement and get ahead of OSHA workplace safety protocols
✓ Protect employees by maintaining a safe work environment
✓Digitally track employees' vaccination status
✓Avoid and/or minimize contagious disease breakout
BOOK A DEMO
Vaccine Vault for Employee Vaccination Tracking
Vaccine Vault highlights include:
Upload vaccination card pictures
Cumulative reporting
Vaccination validation
Post-vaccination support through our Case Management (in case of adverse reactions after vaccination)
Yearly vaccinations scheduling and tracking, including booster
Vaccine Vault is for employers who:
Need to track of their employees' vaccination records
Have a frequently traveling workforce
Have large and diverse populations (retail, entertainment, healthcare, and warehouse industries)
Are an essential business
Required to maintain an OSHA-compliant work environment
With Vaccine Vault,
employees can:
Add vaccination information, including vaccination type, date administered, and location
Upload COVID, Flu, and other work-mandated vaccination records
Employers can:
Track vaccination status of their employees in ACP (Axiom Client Portal) Vaccine Tile
Filter actionable data by vaccination status
Securely manage HIPAA-protected health and wellness information
Mitigate workplace transmission risk by location