Are you concerned about the hefty OSHA fines if your business cannot comply with the mandates?
According to the latest updates on the upcoming OSHA Emergency Temporary Standard, companies that violate the regulations may end up paying a fine of up to $14,000 per incident. This action taken by President Biden's Path Out Of The Pandemic action plan is to change the COVID-19 scenario. But how does that impact employers like you? Could it mean that the new Biden-OSHA Mandate will lead to business bankruptcy if companies fail to comply?
Let's start with a quiz.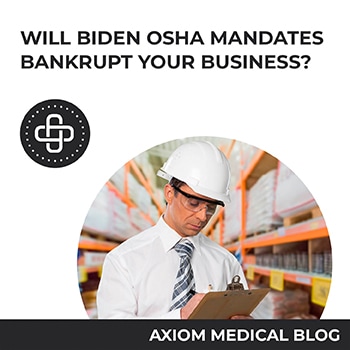 Why Is It Alarming?
Highlighted on page 168 in the House Democrats' 2,465-page mega bill is this massive fine information that employers will pay if they "willfully" and "repeatedly" violate a section of the new vaccine mandate and OSHA's Emergency Temporary Standard that focuses on workplace vaccinations and testing. The new guideline mandates all employers with 100 or more employees to get their employees vaccinated or conduct weekly testing for their unvaccinated workforce.
Seemingly, the increased fines could run as high as $70,000 for serious violations and may go up to $700,000 for willful or repeated violations. When the ETA is enacted into law, it could possibly bankrupt many non-compliant companies even more quickly than the projected OSHA fine of $14,000 anticipated under Biden's announced mandate.
If your business can accommodate paying a lump-sum fine, then why should you worry? The new Biden-OSHA Mandate actually mentions penalties for each and repeated violation. In addition, an OSHA violation also hampers a company's public image and reputation value.
All things considered, is it even worth it for an employer to take this risk?
Is There A Solution?
If it goes into effect, Biden's Mandate will affect employers collectively employing more than 80-million workers in the USA. So what is the solution?
Workplace readiness is the proactive step that all employers should consider at this point. Employers can minimize the risks and comply with OSHA's mandates with a robust workplace health and safety policy.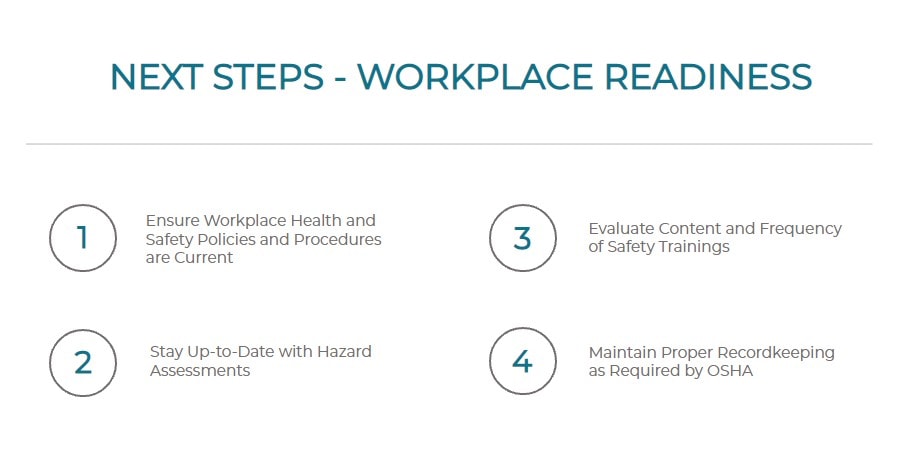 Step-1: Work with your internal or external resources to ensure that your workplace health and safety policies and procedures are current
Step-2: Stay up-to-date with hazard assessments
Step-3: Evaluate content and frequency of safety training
Step-4: Maintain proper recordkeeping as required by OSHA
Act Now!
Employers looking for a combined approach to deal with this situation may find plug-and-play implementation with 3rd party support very beneficial. Such 3rd party programs offer a full suite of COVID-19 and similar workplace solutions that will help you with a safe return-to-work policy implementation to stay compliant with OSHA mandates.
Look for a program that focuses on:
Risk assessment
Infection control policy and implementation
Employee Health Attestation
Digitized vaccine tracking and test results
Contagious illness case management
Return to work
Axiom Medical Can Help!
Does your organization need an Employee Vaccination Program and a Workplace Infection Control Program? Axiom Medical can help. With our competent OnSite testing and employee total health program, we can help your organization with workplace healthcare needs. Contact us today to learn more!