Traumatic events occur in all workplaces and industries, not just what is typically associated with high-risk and high-stress jobs. They occur in professions like the military, firefighting, policing, first responders, manufacturers, and health care. In recent news, they even happen in the break room of a Walmart or during a Monday night football game on the field. Trauma affects us emotionally, physically, and mentally. Those who witness such incidents may experience psychological trauma that inhibits their ability to return to work or perform in the workplace.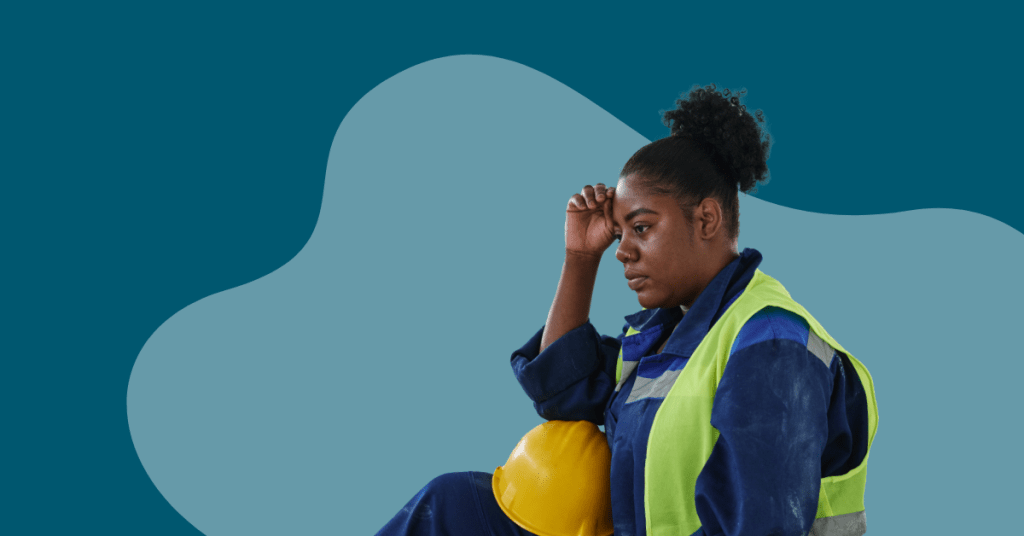 Critical-Incident Stress & Traumatic Events
A workplace critical incident is a sudden or unexpected event that can be traumatic for everyone involved. Critical incidents include witnessing or experiencing tragedy, death, serious injuries, and threatening situations. Critical-incident stress can last between two days and four weeks. OSHA defines the signs of critical-incident stress as follows:
Physical: Fatigue, chills, unusual thirst, chest pain, headaches, dizziness
Cognitive: Uncertainty, confusion, nightmares, poor concentration, memory problems
Emotional: Grief, fear, guilt, intense anger, irritability, anxiety, depression
Behavioral: Restlessness, withdrawal, increased substance abuse, and loss of appetite
Trauma in the workplace is not new, and it is not rare for one to go through trauma.
6 out of 10 men experience at least one trauma in their lives
5 out of 10 women experience at least one trauma in their lives
5,190 fatal work injuries were recorded in the U.S. in 2021
2.6 million nonfatal workplace injury and illness cases in 2021
How to Take Care of Yourself After a Traumatic Event
Talk to someone
Avoid substance abuse to cope
Stay physically active to reduce stress
Eat well and get enough sleep and rest
Do a hobby or activity that you enjoy
Talk to your support system: friends, family, partner, counselor
Use your workplace benefits and talk to a professional
How You Can Support Someone Who Has Experienced a Traumatic Event
Listen and be available
Allow them to react and do not take their reactions personally
Be honest with them if you do not know what to say or how to react
Provide a place of safety and be present while providing periods of silence
Allow for tears and laughter
Do not try to fix the situation
Offer support at work and assist with their workload
If you have experienced trauma in the workplace or know someone who has, there are steps you may take to help. Employers should also understand workplace trauma's negative implications on their workforce. Mental health support, including trauma care and support, should be crucial in every workplace. Employers should take every necessary step to create a trauma-resilient workplace.
Axiom Medical Can Help
Axiom Medical offers solutions to manage workplace health: Tempo Live, Injury Case Management, CheckIn2Work, Employee Absence Management, and more. Each of these products is applied to the workplace to effectively monitor and manage workers' mental, physical, and behavioral health. Please contact us today to learn how Axiom Medical can help to create a trauma-resilient workforce for your workplace.
Charli Pedersen works for Axiom Medical as their Content Marketing Specialist. She has her bachelor's degree in English, Professional and Technical Writing and previous experience with creating content for businesses and non-profit organizations.