In our most recent webinar, 'Who's to Blame for Sprains and Strains?' we asked our audience how they felt about the new OSHA electronic recordkeeping regulation and most favored either neutral, concerned, or very concerned.

Maintaining a safe work environment is paramount for any business. Workplace injuries and illnesses must be recorded and reported to OSHA to maintain safety.
Two key forms, the OSHA 300 and 301 forms, play an important role. Too, OSHA's electronic recordkeeping regulation has significantly changed how organizations document and report incidents.
A new rule by OSHA mandates even more employers to electronically submit workplace injury and illness data from their OSHA Form 300 and OSHA Form 301 each year. This requirement is in addition to existing requirements for certain employers to electronically submit data from their OSHA Form 300A. The new rule goes into effect on January 1, 2024, requiring the submission of Forms 300 and 301 data on March 2, 2024.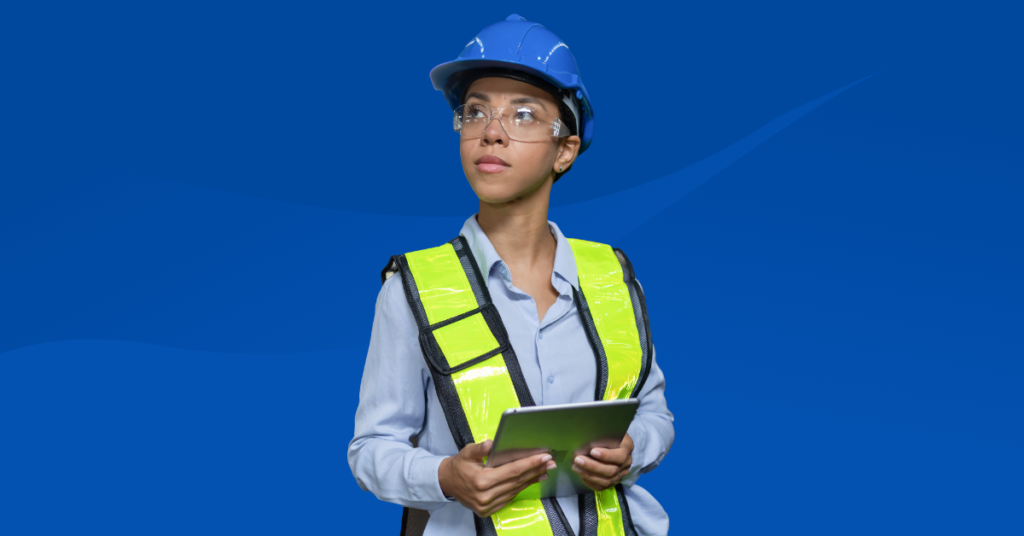 Understanding the OSHA 300 Form
The OSHA 300 Form, also known as the Log of Work-Related Injuries and Illnesses, provides a comprehensive record of all workplace incidents: injuries, illnesses, and fatalities. This form provides an overview of the safety outlook within an organization over a given year. Employers must maintain the OSHA 300 Form and update it throughout the year, adding new incidents as they occur.
A Look at the OSHA 301 Form
The OSHA 301 Form, the Injury and Illness Incident Report, provides in-depth information about each recorded incident. This form investigates the details of the incident, its causes, and contributing factors. While the OSHA 300 Form provides a summary, the 301 Form offers a more detailed narrative, unfolding the circumstances of each injury or illness. It is valuable for addressing the root causes of incidents which can lead to better prevention strategies.
The Beginning of Electronic Recordkeeping Regulation
In a digital era, OSHA introduced an electronic recordkeeping regulation that reformed how employers document and report workplace incidents. The switch to electronic submissions was intended to make reporting easier, data more accurate, and safety trends easier to understand.
The transition to electronic recordkeeping offers several benefits. It reduces administrative burden by eliminating manual data entry and paperwork. It enables real-time reporting, improving OSHA's ability to identify emerging workplace safety issues. Electronic records are easily accessible for employers and employees alike, creating transparency and accountability. Plus, OSHA uses combined data to gain insights into safety trends and create targeted interventions.
New OSHA Electronic Submission Requirements
OSHA's new rule, effective January 1, 2024, imposes two new requirements and one new concern for some organizations:
Companies with 100+ in "higher hazard industries" must share their Forms 300 and 301 data regarding the details of work-related illness and injuries each year.
Companies will be required to include their legal company name in their electronic submissions.
OSHA intends to make some of the data collected from these submissions publicly available in a searchable online database.
Under the 2016 rule, establishments with 250 or more employees in all industries were required by Part 1904 to keep records. The new rule mandates that establishments in specific designated industries with 100 or more employees must submit electronic data from their Forms 300 and 301 annually.
A list of affected industries can be found in Appendix B to 29 C.F.R. Part 1904, Subpart E, once effective. Some affected industries include food production, manufacturing, healthcare, retail, warehousing, transportation, and the performing arts.
To improve OSHA's data quality, employers must now also include their company's legal name as part of their annual submissions.
New Rule Creates Possible Concern
OSHA intends to post some data collected from the submissions in a searchable online database after removing identifying information, making the information publicly available. OSHA intends to post all collected data fields on Form 300, except for employee names, and employee identifying data from Fields 10 through 18 on Form 301.
OSHA further describes its intention to use the collected data to identify individual establishments for enforcement inspection and compliance assistance outreach and to identify trends for future OSHA standards. They believe that publication of the data will allow employers, employees, employee representatives, customers, researchers, and the public to assess and improve workplace safety and health and reduce occupational injuries and illnesses.
However, the new rule does strike concerns for employers. Here are some of the looming concerns surrounding publishing reporting data online and making it publicly available:
Employee Privacy
Misinterpreted or Misrepresented Company Data
Data Privacy for Organizations with Fewer Employees
Cost, Resources, and Maintenance for Electronic Data Collection
Legal Challenges
How do you feel about the new OSHA rule? Is your organization prepared for it to go into effect in 2024? Axiom Medical wants to hear from you! Speak to someone at Axiom Medical today to learn more about how we can be your allies in employee injury and illness management, and better your OSHA recordable outcomes.
Charli Pedersen works for Axiom Medical as their Content Marketing Specialist. She has her bachelor's degree in English, Professional and Technical Writing and previous experience with creating content for businesses and non-profit organizations.