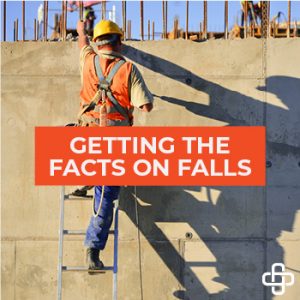 NIOSH has published a new fact sheet intended to help construction employers and workers prevent falls from roofs, ladders, and scaffolds.
According to data from the Bureau of Labor Statistics, falls are the leading cause of death among construction workers, who average more than 310 fatal falls and 10,350 serious fall-related injuries a year. Additionally, the majority of fatal falls from scaffolds (86%), roofs (81%) and ladders (57%) occur in construction.
The fact sheet, which stresses the importance of training and regular ladder and scaffold maintenance, offers several recommendations for avoiding falls:
For workers on roofs:
Implement a fall protection program, wear proper fall protection and undergo corresponding training.
Use correct anchorage for fall arrest systems.
Use a buddy system.
Monitor weather conditions when working at height.
For workers on ladders:
Choose the right ladder for the job.
Don't overload the ladder.
Use the ladder on flat, level ground.
Face the ladder while climbing and maintain three points of contact at all times.
For workers on scaffolds:
Train and assign a person to supervise scaffold setup.
Ensure scaffolds comply with manufacturer guidelines and OSHA standards.
Place scaffolds on stable ground or surfaces.
Inspect scaffolds and scaffold parts before each use.

Holly is an ER nurse by trade, but loves content marketing.  She was born outside the box and believes everything is better with "sprinkles and sparkles".  She is passionate about impacting lives and uses marketing as her platform for sharing practical solutions to address real life occupational health challenges.
Find out more about our Injury Case Management services or our Occupational Health Programs.