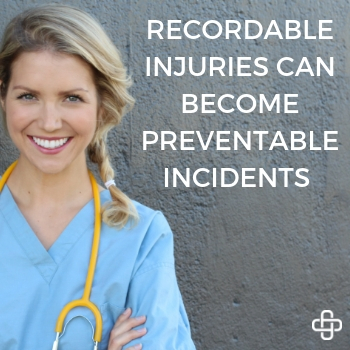 Are your recordable injuries higher than you want them to be?
If so. here's the good news: most workplace injuries can be prevented – with the right plan in place.
This article will teach you how.
Improved Knowledge Results in Reduced Risk
Every 7 seconds, a worker is injured on the job. This resulted in over 1 million lost production days. The most common cause of accidents? Cuts/lacerations, sprains, and soreness.
Here's the good news: regardless of how knee deep your company may be in with healthcare costs, recordable injuries can become preventable incidents.
It all comes down to 3 essential components:
Education/information;
Execution of safety information during work;
Appropriate care when injuries do occur.
The more employees know about staying safe at work, the more it will impact their ability to remain injury free. Improving safety comes down to employees who are engaged. Engaged employees listen, and become motivated to practice safety on the job.
Many companies just deliver a safety talk and expect employees to follow procedures. What must happen is employees knowing what they need to do to REMAIN safe, and turning that knowledge into action.
Here's some simple ways to make safety training something every worker wants to be part of – and uphold to:
Celebrate Long Term Goals 
Keeping employees motivated is the key to safety talks.
Start the meeting off on a positive foot by rewarding a member of your team for reaching a goal. If you don't have a reward/incentive system already in place, recognize an employee who's shown consistent adherence to safety protocol. Let your employees know you recognize hard work and dedication.
Holding a casual 'safety week' in your office can amount to a big payoff – less recordable injuries!
Bring in a Veteran
To change up the flow of your usual safety meeting, bring in a special guest – a retired employee! (Even better – bring in an employee who suffered from a workplace injury.)
Let him/her tell their story, and share the impact of unsafe work behavior. A firsthand account of a preventable injury could make a real difference – and possibly, save a life.
Shifting From Recordable to Preventable is About….Prevention!
Supporting employee health through Occupational Health Programs will maintain the well-being of your staff from pre-hire to retire.
Managing all aspects of an employee's ability to be healthy enough to do their job, safe while doing it, and compliant will reduce your per-employee costs so you can focus on your business! What kind of support can help you reduce employee injury?
Drug/Alcohol Testing
Functional Capacity Evaluation (FCE)
Respirator Protection Program
Hearing Conservation Program
Pulmonary Function Exam
Contact an Injury Care Expert
We do the right thing for your clients by doing the right thing for their employees. It's how we've been transforming occupational medicine for over 19 years.
Our licensed nurses manage over 65% of all cases in-house, keeping them at a first aid level.
Contact us to learn more by filling out the form above, or call us at+1 (877) 502-9466!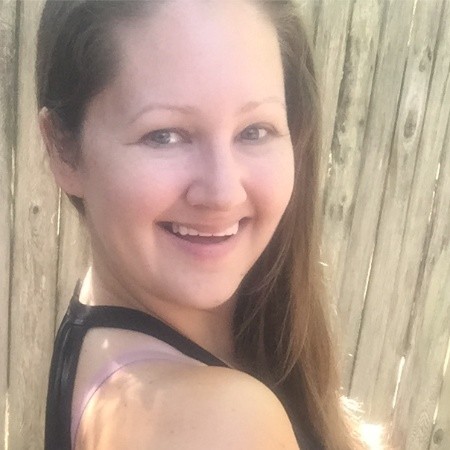 Heather lives and writes by the motto, "No coffee, no workee," and is passionate about helping others live a happier and healthier life. When she's not writing away, you can find her playing basketball with her two sons, planning her next getaway "somewhere tropical" or trying out a new recipe with chocolate as the main ingredient.
Find out more about our Injury Case Management services or our Occupational Health Programs.