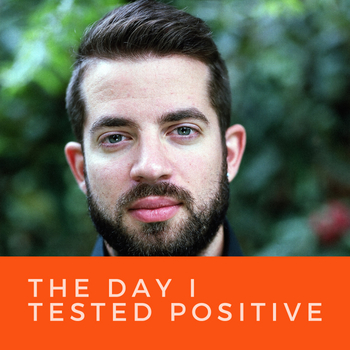 "Ask me what a drug addict looked like and I would have described anyone but myself", said Brent Endress, 35 year old pipefitter  in the construction industry.
"I didn't believe I had a problem that couldn't be controlled and I never thought my lifestyle would have impacted my work performance."
Recalling the day of a minor work-related saw injury, he described the incident as "the worst day" of his life.  In a single moment, the cat was out of the bag as his employer discovered his secret.
Brent had been abusing opioids.
Like so many other Americans, Brent had been prescribed pain medication by his doctor following a shoulder surgery from years ago.
Despite his prescription being discontinued by the physician, Brent continued to self-medicate with opioids.
Opioids allowed him to do his job. Without it, the pain of daily repetitive movements at work was too much to handle.
"To tell you the truth, I knew it was wrong on a personal level, but before being exposed by the positive test, I didn't consider the dangerous position I put myself and others in at work."
After seeking treatment and regaining control of his life, Brent credits his employer as being the change that set him free.
"Had it not have been for my employer requiring a drug test that day and my testing positive, I'm not sure what would have been my motivation to stop using."

Painkiller Use Can Quickly Turn Into Abuse 
Opioid use isn't just a crisis — it's become an epidemic. For employers, this equals to over $500 billion in both direct and indirect costs from employee painkiller use. Opioids may be of use in your workplace. Can't believe it?
Believe these statistics:
Almost 22.5 million people reported use of an illegal drug in the prior year
Over 20 million people have substance abuse disorders
5 million Americans reported misusing prescription pain relievers in the past year
78 people die every day in the United States from an opioid overdose, quadrupling since 1999
What are YOU Doing to Prevent Hazards in the Workplace and be an Agent for Change?
Prevention is the most important step you can take today as an employer, to improve the safety of your workplace, and increase the health of your employees and bottom line.
Considering an organization's workforce are their most important asset, it is vital that you provide a safe working environment for them to thrive in.  Additionally, people are struggling with substance abuse in our nation, including the workplace.
Learn from Brent.
He was not your typical 'druggie.'
But in the same way anyone addicted to drugs struggled, he struggled too. Had his employer not tested him, he would have never discovered Brent's drug problem — and Brent wouldn't have gotten off drugs. His addiction could have  put himself and others at risk.
No one is safe from the danger of addiction, but as the employer, you can enforce a mandatory drug testing program.
How Can Axiom Help?
Through our Occupational Health Programs and Incident Case Management Services, we provide a wide range of drug/alcohol employee testing services to maintain the health and wellbeing of your staff throughout their employee health journey.
Our experienced team is here to assist you.
We'll determine the necessary testing required for your employee population, specific to your parameters, industry and objectives.
Additionally, we'll manage all aspects of your drug/alcohol program which include the testing and reporting for:
Pre-employment
Post Incident (often referred to as post-accident)
Reasonable Suspicion / Cause
Return to Work
Random
You have questions?  We have answers!  Give us a call at (877) 502-9466 to find out how easy your employee health journey can become.

Holly is an ER nurse by trade, but loves content marketing.  She was born outside the box and believes everything is better with "sprinkles and sparkles".  She is passionate about impacting lives and uses marketing as her platform for sharing practical solutions to address real life occupational health challenges.
Find out more about our Injury Case Management services or our Occupational Health Programs.