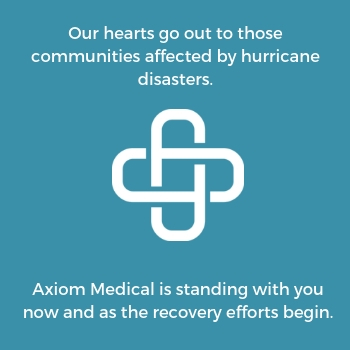 The effects from a hurricane will be felt for quite some time.
The emotional, physical and financial implications of such disaster will place stress on staff and your organization.
When evaluating ways to help employees, consider the following urgent need tips:
Shelter – As many residences are uninhabitable, consider providing shelter near your organization and/or ensuring employees have access to a current list of local shelters.
Transportation – Consider partnering with local churches or schools to use buses and drivers to transport employees to and from work.
Food, water, and personal hygiene – Work with your facility's cafeteria to ensure food and water is available for staff (and for their loved ones being cared for). Try to ensure staff has access to showers/wipes, antibacterial gels, and other toiletries as available and requested.
If their loved ones are staying elsewhere, consider providing employees with potable water, food, and other items to take to them.
Some facilities have coordinated the delivery of groceries so that staff had a box of food and drink when they left work. Try to promote the consumption of healthy foods and beverages.
Child (or older adult) "daycare" – Employees will be more likely to report to work if they know their loved ones are cared for and safe. Consider providing on-site child care (and on-site care for older adults, if possible).
Pet care –  Recent experience has shown that survivors may be reluctant to evacuate their homes because they do not want to leave their pets behind. Employees may volunteer to "foster" their colleagues' pets in the short term. If practical, identify nearby shelters that accept pets and share this information.
Behavioral health care – Some of your employees may have literally "lost everything."
On-site disaster behavior health professionals (e.g., an available member of your facility's employee assistance program [EAP] who is certified in Psychological First Aid) can help staff get through the initial shock of the event, and provide them with additional resources and services as necessary.
Ensure staff have the time and a safe place to grieve/share stories.
Consider scheduling optional meetings where staff can share challenges they are encountering.
Provide a designated email address and/or collection box at each facility labeled "Staff Concerns/Questions" to allow those who wish to remain anonymous to share information.  Consider setting up a 24/7 hotline or offer links to professional mental health sources.
We know this is a difficult time for many of you, and there may be many challenges ahead.
We hope you and your families are safe.  Our hearts go out to the communities that are being hit the hardest.
We want you to know that Axiom Medical is standing with you now and as the recovery efforts begin.

Holly is an ER nurse by trade, but loves content marketing.  She was born outside the box and believes everything is better with "sprinkles and sparkles".  She is passionate about impacting lives and uses marketing as her platform for sharing practical solutions to address real life occupational health challenges.
Find out more about our Injury Case Management services or our Occupational Health Programs.