The Unseen Connection:
Mental Health and
Heat-Related Illnesses
As the heatwaves continue to hit across the country, an unseen danger lurks in our workplaces. Are you prepared to face it? 
Discover the intricate relationship between heat-related illnesses and mental health in our exclusive white paper. 
Why You Need This Guide: 
Understand the deep connection between mental health and heat-related illnesses.

 

Learn how to identify and safeguard at-risk individuals in your organization.

 
Gain insights on practical steps to adapt your workplace and establish robust support systems.

 

Equip yourself with strategies for creating an effective emergency response plan.

 
Understanding this critical information will enable you to create a safer, healthier environment for your workers, particularly in these times of extreme heat. 
Are you ready to protect your team from the unseen risks of extreme heat?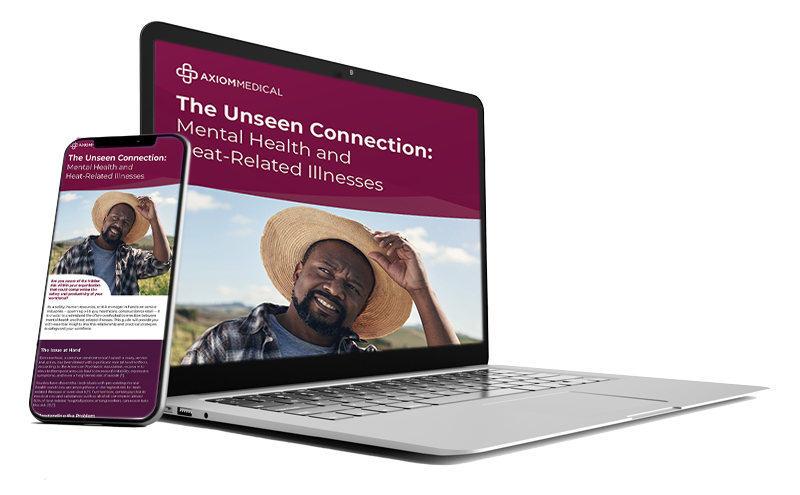 "Hot temperatures have been associated with increased emergency
room visits due to mental health concerns"