Temperature is Rising,
Keep Heat-Related Injuries Low
It's that time of year again. The temperatures are climbing, bringing another set of challenges to the workforce.  
Every year, OSHA reports over 3,500 heat-related injuries and illnesses. From mild symptoms like heat cramps to fatal heat stroke, heat-related illnesses can devastate your organization. It's time to safeguard your workplace and take the next steps to avoid the risk of heat-related illnesses and injuries.  
That's where Axiom Medical can help! With 20+ years of keeping employees safe, providing best-in-class OSHA recordable outcomes, and reducing the devastating costs of injuries and illness, Axiom Medical is your partner to help beat the heat this summer.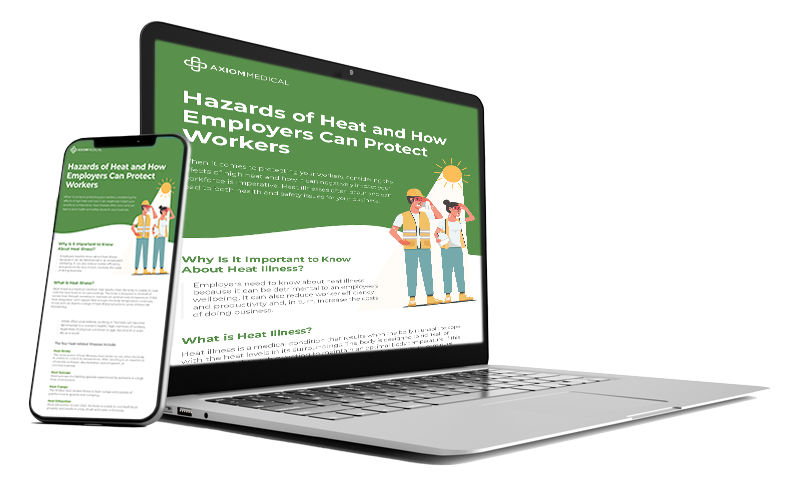 "Heat stress killed 783 workers and caused serious injuries to 69,374
others between 1992 and 2016, according to the Bureau of Labor Statistics"