Case Study:
Axiom Medical's Dual Physical + Mental
Health Assessment Approach
If only it were that easy!
The tip of the iceberg is visible above the water, but the majority of it lies just below the surface.
Similarly, when your employee reports an elbow injury, how would you know they were a United States veteran, suffering with PTSD from combat, and considering suicide at work.
Download the Case Study Now!
Learn the risks which lie "just below the surface" and how you can help.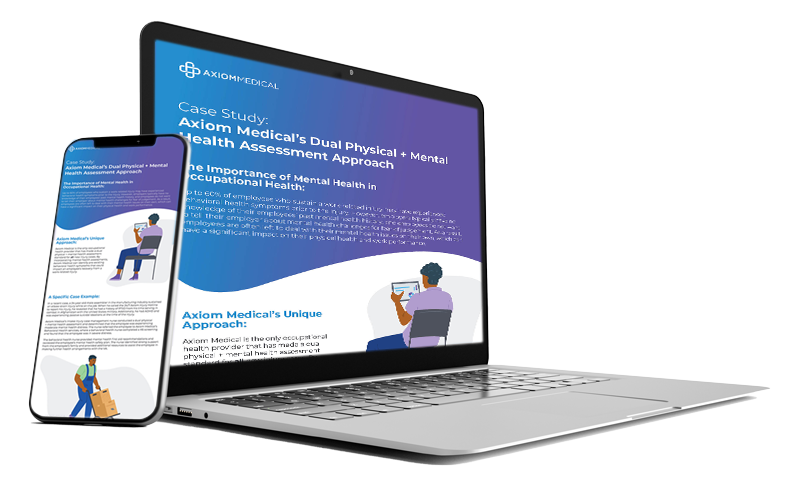 "Up to 60% of employees who sustain a work-related injury may have experienced behavioral health symptoms prior to the injury."