The Supreme Court released a stay order on 1/13/2022 to block OSHA's vaccine Emergency Temporary Standard from being enforced. The two highly anticipated rulings temporarily blocked the COVID-19 vaccine mandate for large employers with 100 or more employees. However, the mandate still applies to health care workers at facilities that receive federal funding through Medicare and Medicaid.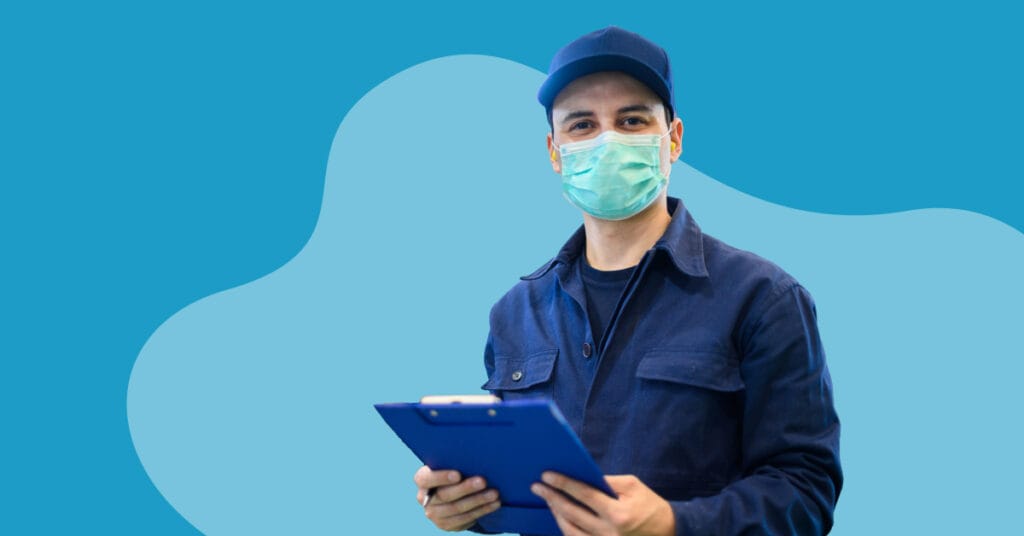 How does that impact employers? While your compliance to-do list has gotten significantly shorter, it is imperative to keep your employees safe, considering the ongoing COVID-19 waves caused by the new strains. Industries such as retail, construction, manufacturing, food, delivery, and all others where remote working is impossible and employees work in proximity, must act now to protect your people. It's the right thing to do for your workplace and workforce regardless of a temporarily blocked mandate. This Six-Step Guide to keep your employees safe will provide a practical and layered approach to keeping your workforce safe and avoiding a major COVID-19 breakout.
6 Step Guide To Keep Your Employees Safe:
The SCOTUS didn't technically kill the ETS for good. However, they made the mandate specifically for health care workers. The OSHA ETS was only designed to be in effect for six months, which will then be permanently replaced by a new standard based on workplace and workforce safety. Here is a six-step guide for employers to create an action plan for workplace COVID-19 management.
Step-1: Plan and Complete Your Administrative Obligations
If the ETS is reinstated or OSHA comes back with a modified permanent regulation along these lines, you can be sure that the agency will take an aggressive approach to enforcement. In that case, employers will have to develop their compliance approach to manage COVID-19 in the workplace. For this reason, employers may want to consider taking a conservative approach focused on the following key administrative obligations:
Vaccination Tracking/Roster

 – Since the EEOC allows employers to lawfully track their employees' vaccination status without violating the federal anti-discrimination law, employers may want to start by creating a process and developing the required vaccination roster for employees.
2. Develop Contagious Illness Control & Management Policies: Take your workforce size and unique workplace requirements into account and collaborate with your HR and onsite healthcare team to develop the vaccine and/or testing policies. While there is no immediate obligation or mandate to roll them out, creating and having them ready is highly recommended. Unless there is a state-enforced workplace vaccine mandate, most employers can institute such a policy without any possible legal consequence.
The policy may include:
Daily screening to track contagious illness symptoms
Reporting positive COVID-19 tests
Isolating or quarantining positive COVID-19 employees
Robust return to work policy for positive cases
Accommodation for employees to get vaccinated
Enforcing mask wearing for unvaccinated and not fully vaccinated employees when working indoors
3. Compliance Training – To help your employees understand the onsite and infection control policies, employers may want to develop compliance training programs that would allow you to deliver information about the process and procedures.
Step-2: COVID-19 Vaccine – To Mandate or Not To Mandate
Employers have the full autonomy to mandate a workplace COVID-19 vaccine. Regardless of the OSHA ETS blocking by the SCOTUS, it is still permissible to impose your vaccine mandate in most locations. Coordinate with your workplace legal team to identify the vaccination mandate concerns and create a policy for your workforce with religious and disability accommodations.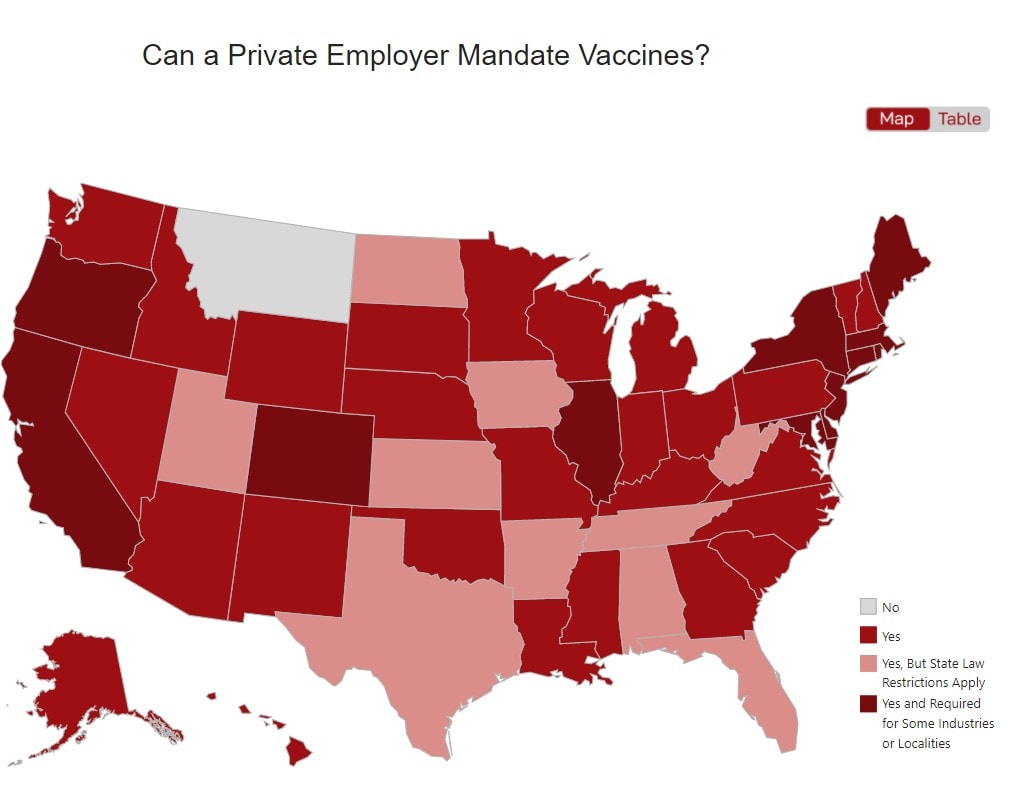 Ref: Fisherphillips.com
Step-3: Create Safety Obligations for Non-Vaccinated Employees
Creating a safe working environment for non-vaccinated employees must be a part of every employer's COVID-19 control and management policy. Introduce and implement additional safety restrictions as necessary to maintain your unique workplace working environment. Employers may consider including:
Mask requirements
Social distancing rules
Travel and large business gathering restrictions
And other concepts relevant to your work environment
Communication is the key. Employers must work closely with their legal counselors to craft their policies thoughtfully and formally communicate them with their employees.
Step-4: Institute or Encourage a Testing Requirement for the Unvaccinated
Employers in those industries where workers who interface with the public, work with each other in proximity and have a large population of unvaccinated employees may want to introduce regular COVID-19 testing to ensure the highest level of workplace safety. Whatever you decide, work with your onsite healthcare and legal partners before adding a testing requirement to your policy.
Step-5: Rewards/Incentives for The Vaccinated
Several companies have incentives and rewards for their employees who choose to get vaccinated. Such a reward program has helped many employers to achieve a record number of employee vaccinations in a short period of time. Most common incentive options include cash, gifts, and paid time off.
Step-6: Consider Imposing Disciplinary Actions if Needed
Many employers have a nicotine surcharge as part of their workplace wellness programs. Similarly, employers may impose a temporary health insurance surcharge on unvaccinated workers or add some disciplinary actions. Since this option may land you in legal trouble, make sure to understand your regional and federal law regarding this option. Here is a comprehensive analysis of this option: "6 Employer Questions to Answer Before Imposing a Surcharge on Unvaccinated Workers."
We Are In This Together! Let's Do The Right Thing
Chuck Kable, Chief Legal Officer, Axiom Medical
Axiom Medical can help!
With over two decades of experience in the occupational health and population health management business, we understand what employers need at an unprecedented time like this. Our workplace infectious and contagious illness case management involves a multi-layer approach to address your workers' health challenges at each level.
Our solutions include:
Daily screening, point of entry protection (CI2W)
Mask wearing
Testing/CRIA services
Contact Tracing
Infection Control Policy
Case management/absence management
Let us help you get started today. Contact us now!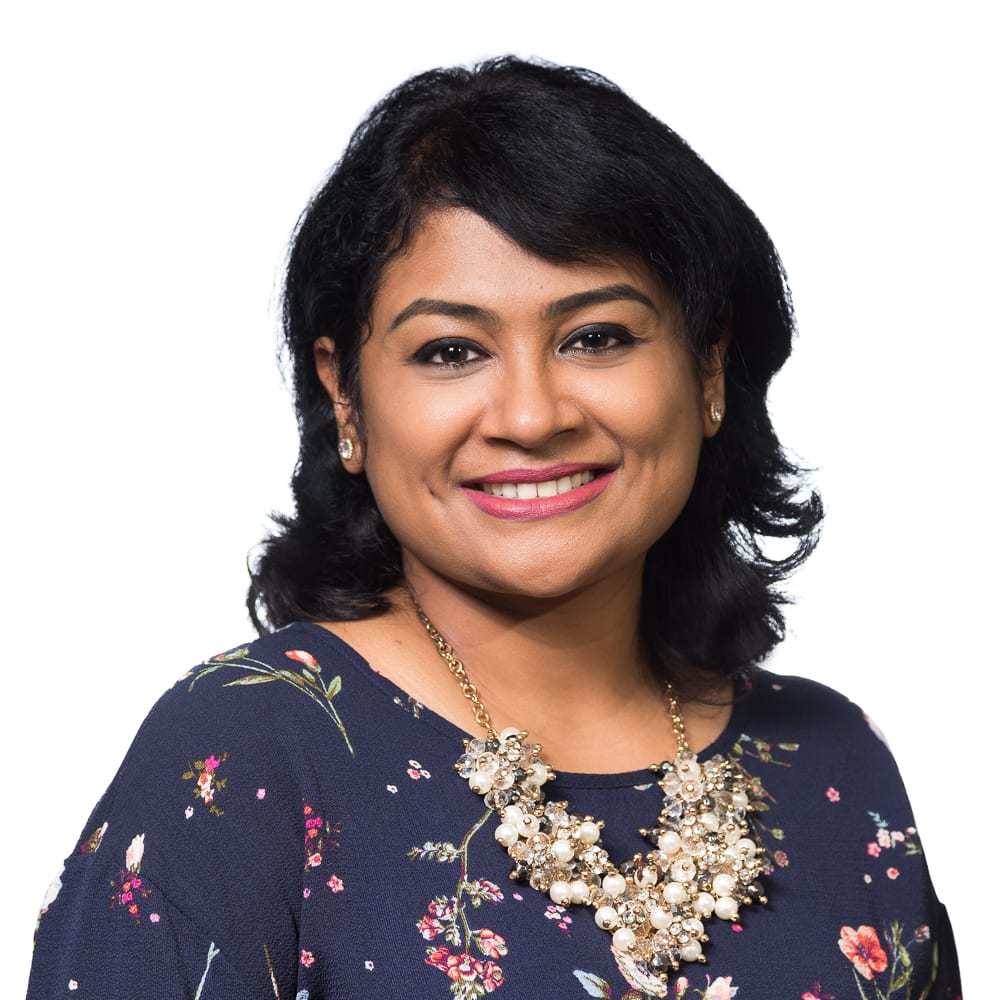 With a career focused on digital marketing, Chitra is a specialized SEO-Content marketer. After moving from biotechnology to business operations and marketing, Chitra started her digital marketing career as a freelance content developer and technical writer. With Axiom, as a content marketing & SEO specialist, she is passionate about creating informative marketing copies for optimum search engine performance.
Find out more about our Tempo Live Behavioral Health and  Injury Case Management services.