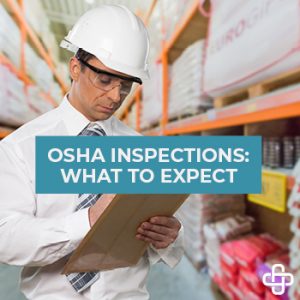 It goes without saying, the last event you want to be faced with is an OSHA inspection!  But for most, half the battle is knowing what to expect.  And you have to be ready!
Thankfully, OSHA has released a new five-minute video, detailing its general inspection process and reasons for inspections.
The video describes what to expect during each of the three phases of an inspection:  opening conference, walk around, and a closing conference.
Reasons for Inspections
Keep in mind, reasons for inspections include:
Fatalities
Hospitalizations
Imminent Danger Situations
Amputations
Worker Complaints
Targeted Inspections
Follow-up Inspections
Inspection Conclusion
Following the inspection, the compliance safety and health officer – or compliance officer – will share findings with the OSHA area director, who will determine whether to issue a citation. Your organization will then have 15 days to respond to the citation.