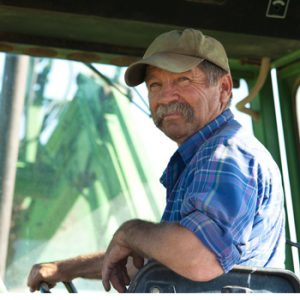 Lou refers to us as "a friend for life", and a believer in the scrutinizing of test results.
Five years ago, Axiom coordinated a routine DOT exam for Lou, and what it revealed changed his life forever.
While a clinic initially recommended a two year DOT card be issued for Lou, Axiom always reviews lab results with a fine-toothed comb.
Lous' results indicated he was likely developing Congestive Heart Failure — a condition in which the heart's function as a pump is inadequate to meet the body's needs.
After contacting Lou, he followed up with his personal doctor and was diagnosed with the condition.
Had his condition continued to go unnoticed (Lou didn't recognize early symptoms), he could have had a health emergency while driving — ultimately taking him away from his pride and joy — his 11 grandchildren.
How Confident Are You That Details Are Never Missed With Your DOT Exams?
Axiom offers a wide variety of Occupational Health Programs to keep your employees fit and healthy to do the job they were hired to do, including:
Pre-Employment Testing. We provide customized testing that will not only keep your employees safe and fit to do their job, but keep you compliant! Testing includes (but isn't limited to): drug/alcohol, background checks and functional capacity evaluations.
On-Demand Periodic/Random Testing.
Absence Management.
Post-Employment Testing.
Isn't it time to simplify with a simple solution?
Axiom can provide you with the scheduling, coordination and management of all your employee injury and occupational health needs!

Holly is an ER nurse by trade, but loves content marketing.  She was born outside the box and believes everything is better with "sprinkles and sparkles".  She is passionate about impacting lives and uses marketing as her platform for sharing practical solutions to address real life occupational health challenges.
Find out more about our Injury Case Management services or our Occupational Health Programs.