Axiom Medical's CheckIn2Work Release 2 with Vaccine Record Tracking is here! No matter the unique need, we've got you covered as "caring is the best medicine!"
As part of the new release, we have created a way for employers to track user vaccination records. To utilize the new features, users simply opt-in to the program and offer the vaccination information themselves.
Did you know Axiom Medical also administers vaccines? Complete the form below by clicking the button for additional information as to how you can get started today!
CheckIn2Work Release 2 Vaccine Tracking: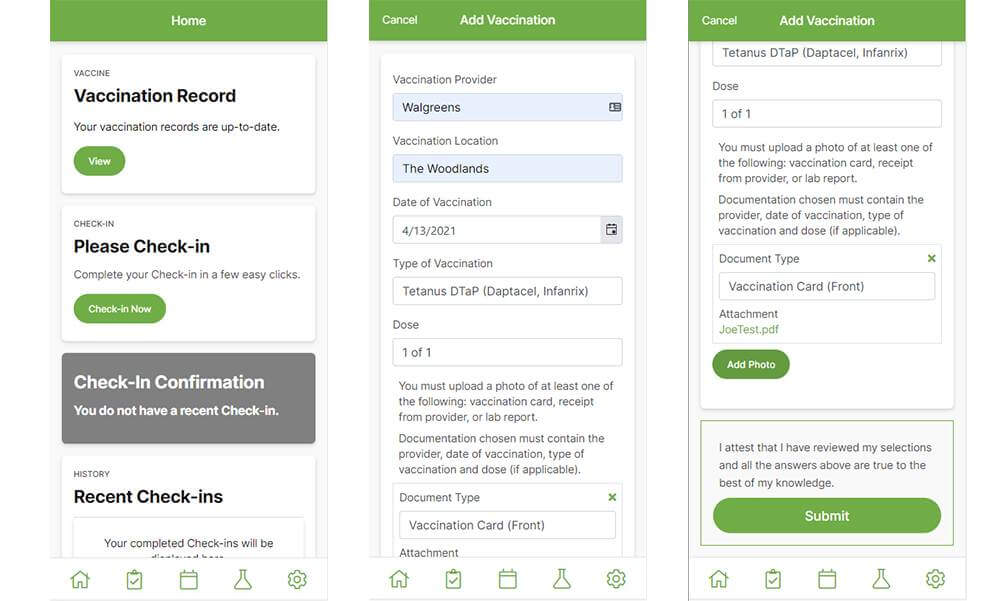 Curious as to how it works? Simply follow the steps below:
In the CheckIn2Work application, the mobile or the web-version, a user can simply click on "Add New" under Vaccination Record to opt-in.
After accepting the terms of use, the user will answer several questions regarding the vaccine, such as date received, vaccine type, and location.
Upload an image of the vaccination card and submit. From there, Axiom Medical's nurses and case managers will review the vaccination record and verify the validity within national vaccine databases.
Once verified, the user will receive notification of the vaccination record being accepted and approved.
If, however, there are issues with the user's submission, a notification will be sent notifying him/her about the issue with instructions for resolution. Typically, such minor issues are associated with vaccine dosage or inaccurate vaccination card images.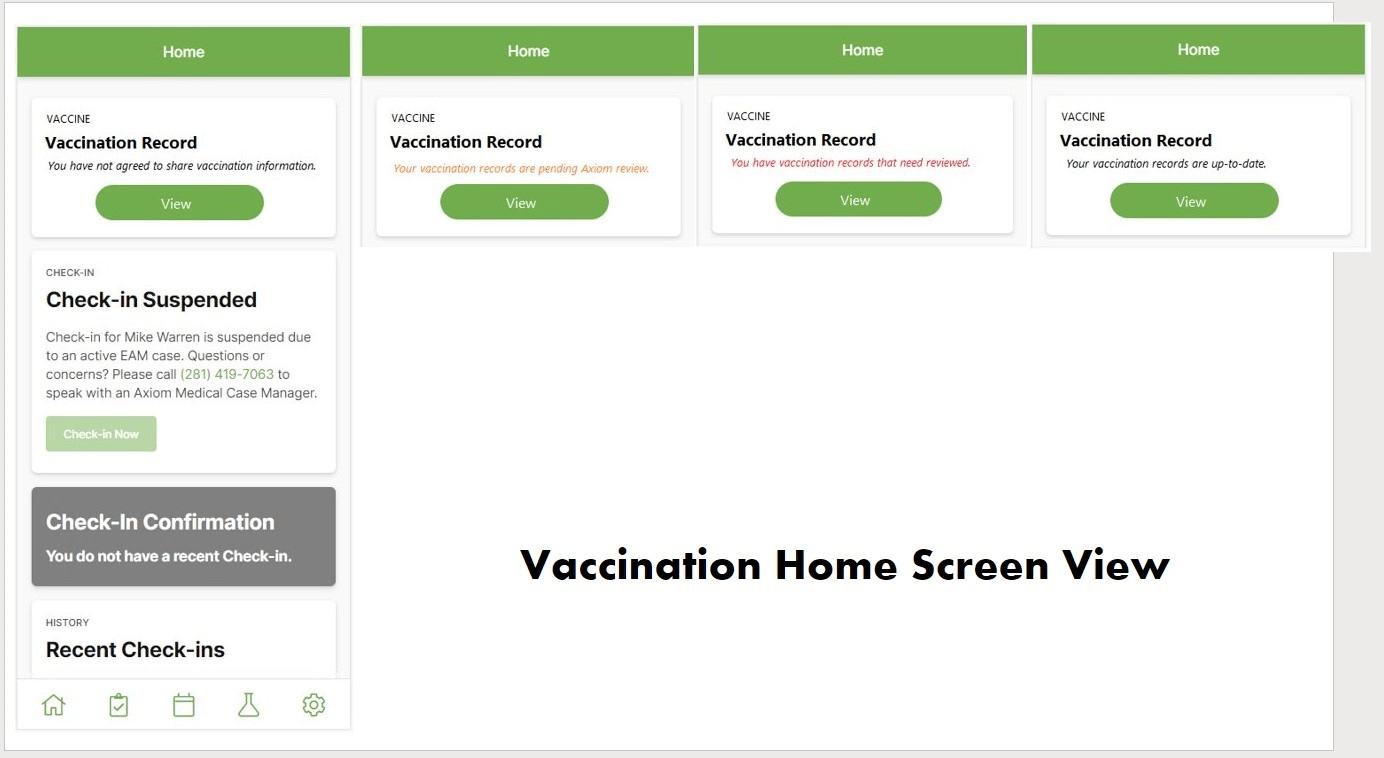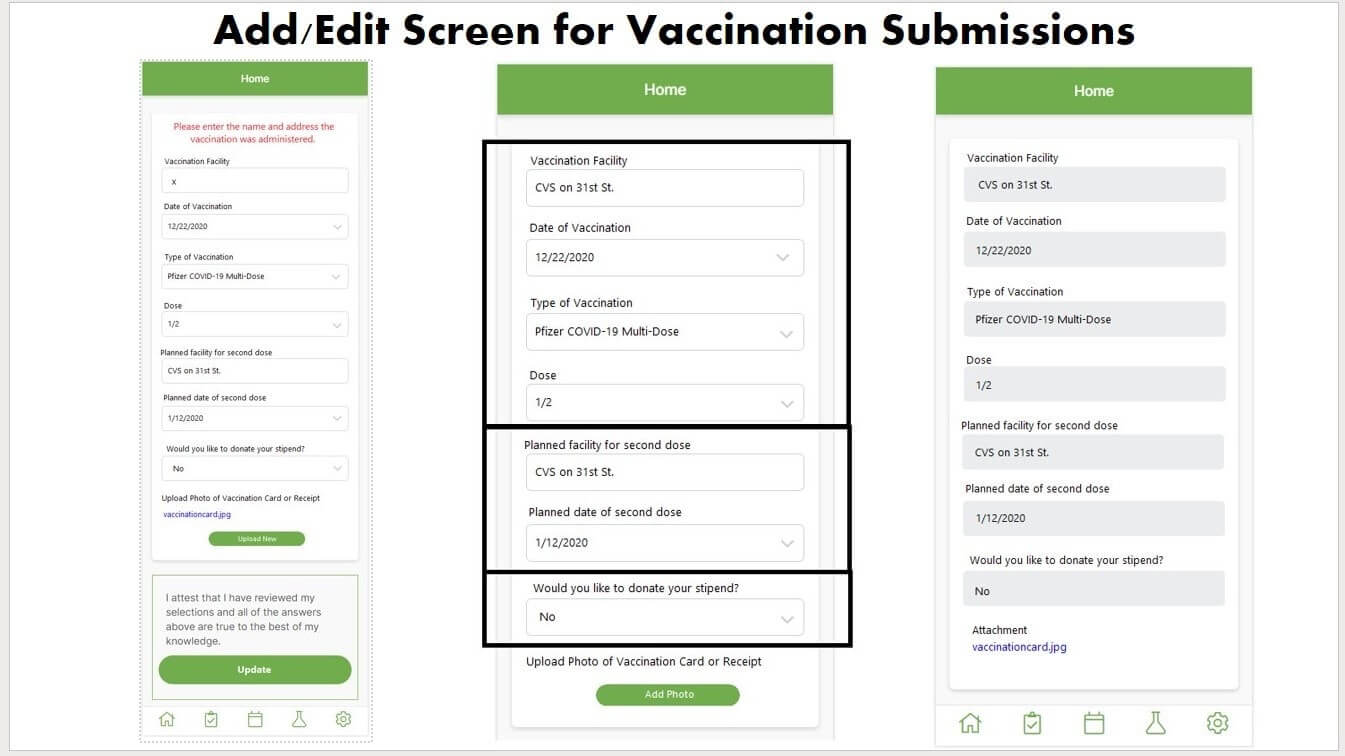 What will the user expect to see? Screenshots are included below.
In this last image, if the user leaves the "Vaccination Facility" section blank, our nurses and case managers will send a notification saying, "Please enter the name and address where the vaccination was administered." Upon submitting the required information, Axiom Medical will receive the vaccination record for further review.
Reporting:
As for reporting, we offer very robust reporting features available via email and accessible via the Axiom Client Portal for self-service.

Based on your feedback, this new Vaccination Record Program is described as a very user-friendly feature and hugely successful when combined with a client-specific internal incentive program.
Interested in learning about best practices for increasing vaccination rates among staff? We are happy to share how our many partners are using the feature in CheckIn2Work, paired with an added incentive program.
Have a question or wondering if the new programs and features would suit your employee health needs? Please reach out to me, personally, and I am happy to guide you through the easy-to-navigate technology improving the health and safety of organizations worldwide!
Axiom Medical also offers nurse case management for all illnesses and injuries on the job (In addition to the COVID-related services). As a part of our OnSite Vaccine Program, we offer COVID-19 Testing, vaccine administering at the workplace, health and safety supervisors, background checks, drug testing, FMLA/Disability/Maternity Leave management, and many other employee health management services.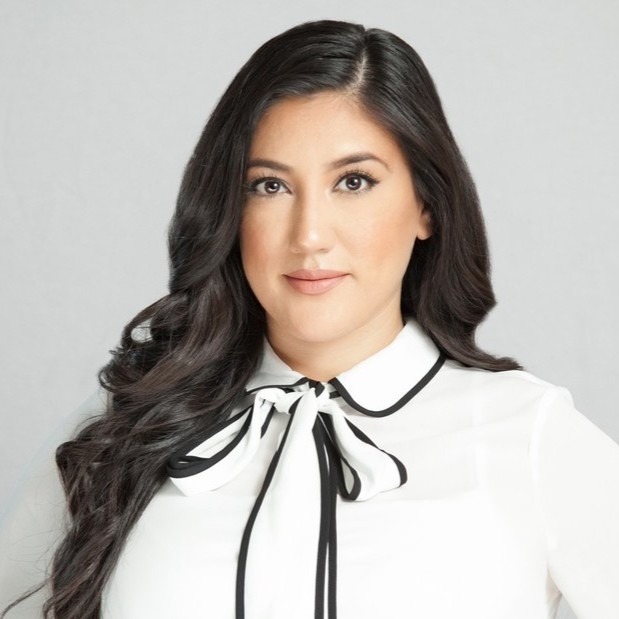 A whopping 12 years in sales working in industries like fintech for NASDAQ, SaaS, tech startups, education, architecture and engineering, the hotel industry, advertising and ecommerce, Irene has sold nearly every product you can possibly imagine. After a successful career in sales, she decided she wanted to take part in building the product she was selling. With her experience working at NASDAQ in their SaaS board and leadership department, she started working with Axiom to help build SaaS enabled resources that meet customer needs, exceed customer expectations and help the sales team sell with confidence. Her favorite quote is "Our deepest fear is not that we are inadequate. Our deepest fear is that we are powerful beyond measure". Beyond a passion for product management, Irene loves sand volleyball and plays in leagues and tournaments, cooking every cuisine you can imagine and snuggling up to a good book about either sci-fi, mystery, entrepreneurs or business strategy.
Find out more about our Injury Case Management services or our Occupational Health Programs.