Case Study:
How Axiom Medical's Dual Physical + Mental Health Assessment Saved a Life and Helped an Employee with Autism in Need
Just as homes are only as strong as the foundation they were built on, so is the wellbeing of yourself and your employees.
The story of this young assembler shows how dangerous and deceiving surface views can be.  When he reported a minor ankle injury, how could you know he had attempted suicide minutes before placing the call?
Learn the risks which lie "just below the surface" and how you can help.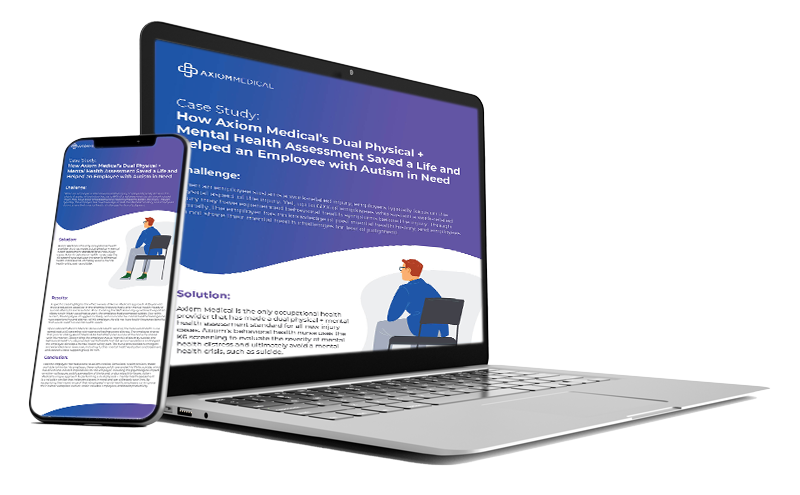 "Up to 60% of employees who sustain a work-related injury may have experienced behavioral health symptoms prior to the injury."