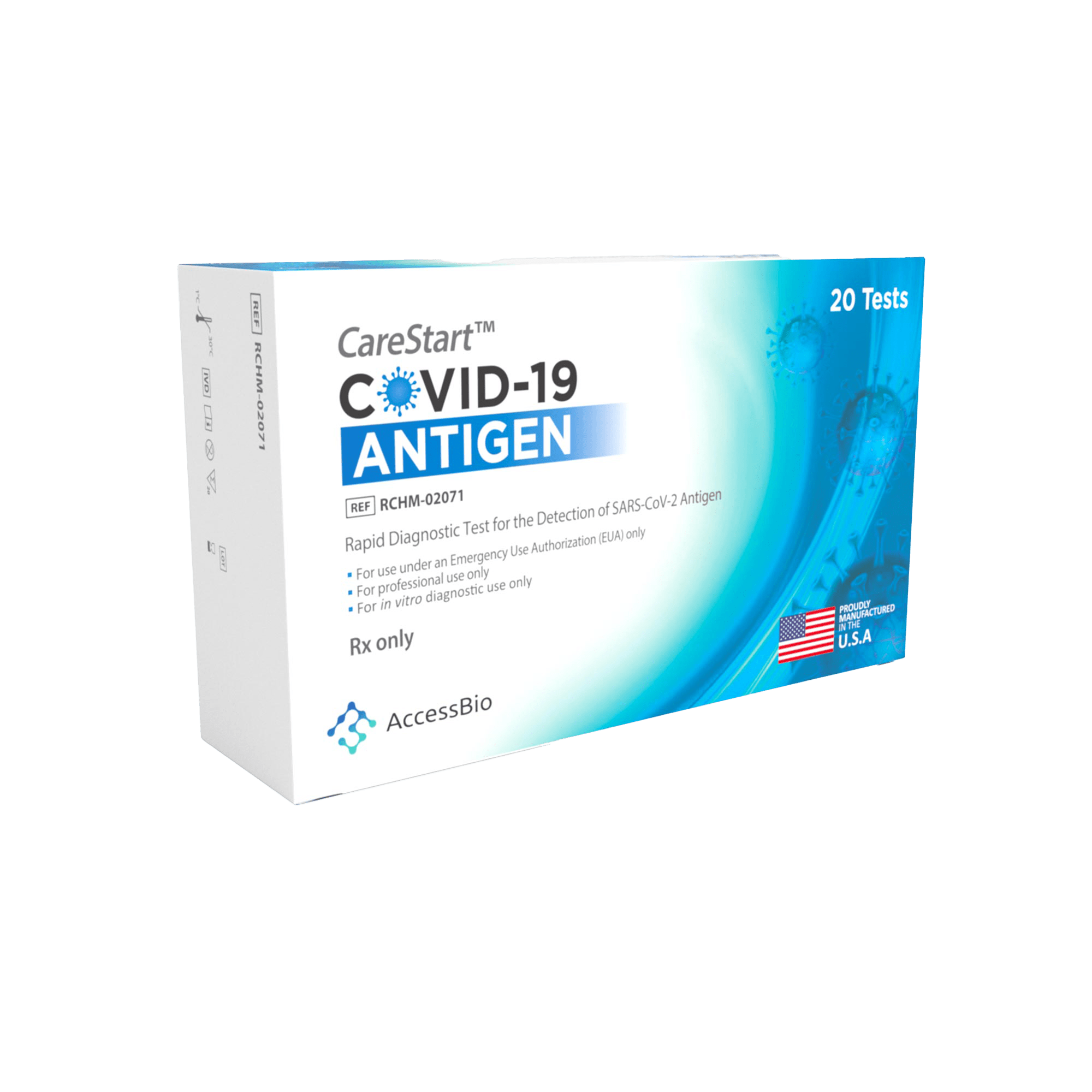 RAPID ANTIGEN KITS – READY TO SHIP
Please fill out the form, including the quantity needed and any details about your organization. Our team will reach out within 24 hours or less to confirm your order. Don't delay, order today!
The CareStart™ COVID-19 Antigen test is a rapid method for the direct detection of the presence or absence of SARS-CoV-2 antigens. Antigen tests are designed to detect proteins from the virus that causes COVID-19.
Finding Over the Counter COVID tests is a nationwide challenge, and shouldn't prevent employee safety in the workplace. With the current Omicron surge, you need fast COVID test results to mitigate risk. Keep your employees healthy and safe by ordering CareStart Rapid Antigen tests from Axiom Medical.