AXIOM MEDICAL
CONTAGIOUS ILLNESS DATA MANAGEMENT
Workplace contagious illness, including a cold, flu, or strep, isn't new. Such conditions have always posed threat of an outbreak. What's new is the heightened state of awareness with responsibility and liability of outbreaks being placed on the employers' shoulders. Axiom Medical's proprietary, science-based Contagious Illness Data Management solutions marry best-practice policy, mobile health technology, secure data handling, and medical management for maintaining a healthy workplace.
Get Started Today!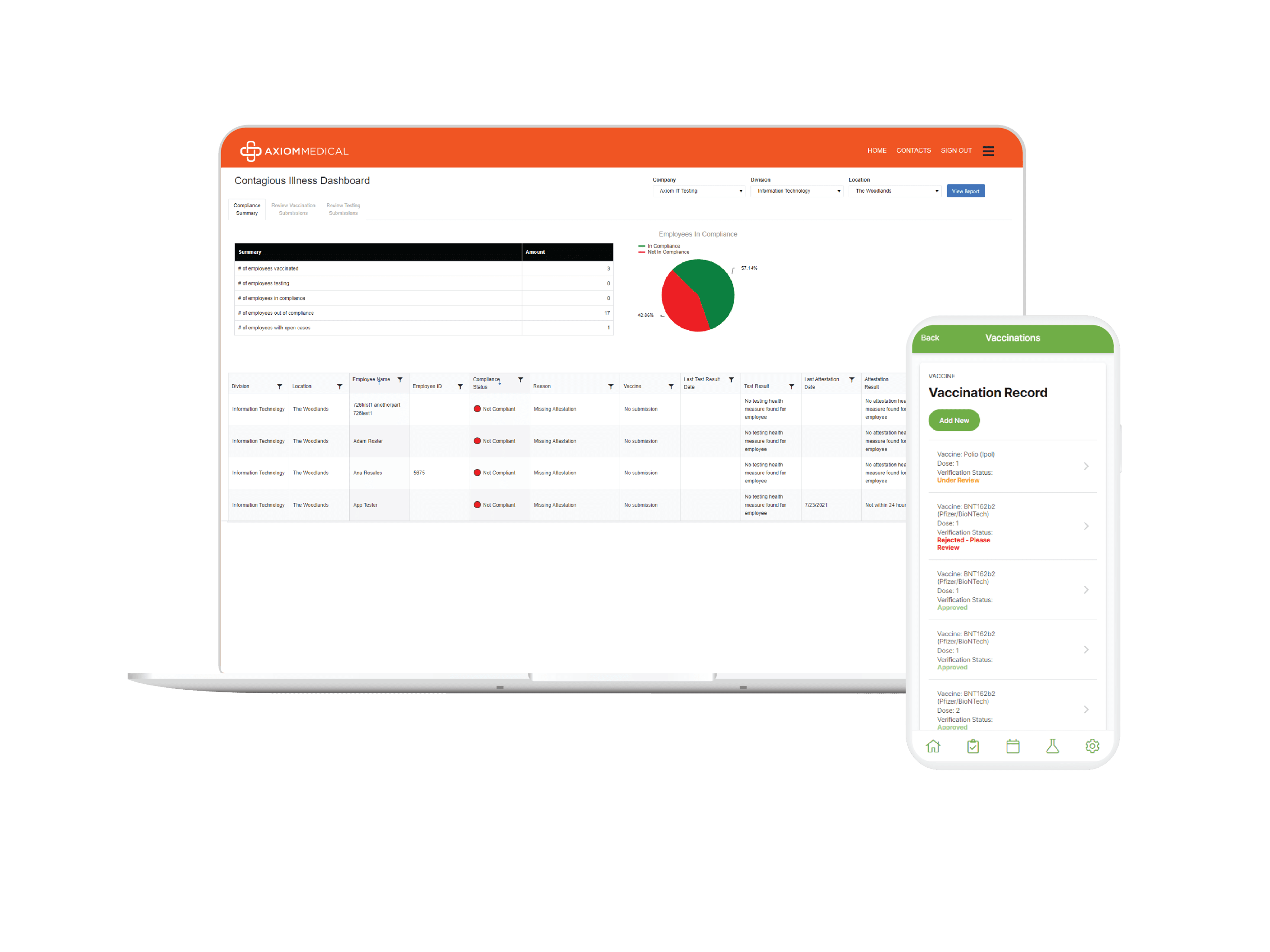 FIND OUT HOW!
Mitigating risk of illness outbreak with a layered approach? Find out how!
SCHEDULE A DEMO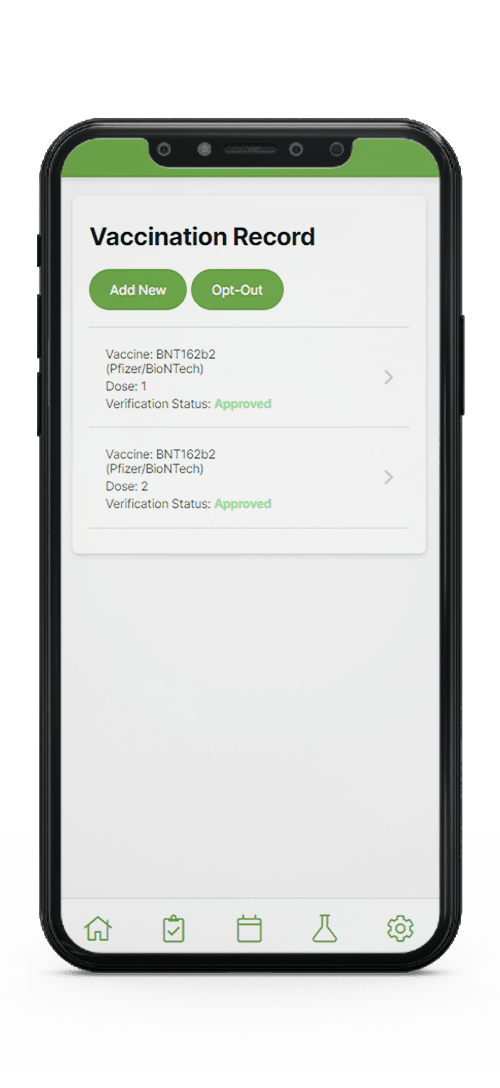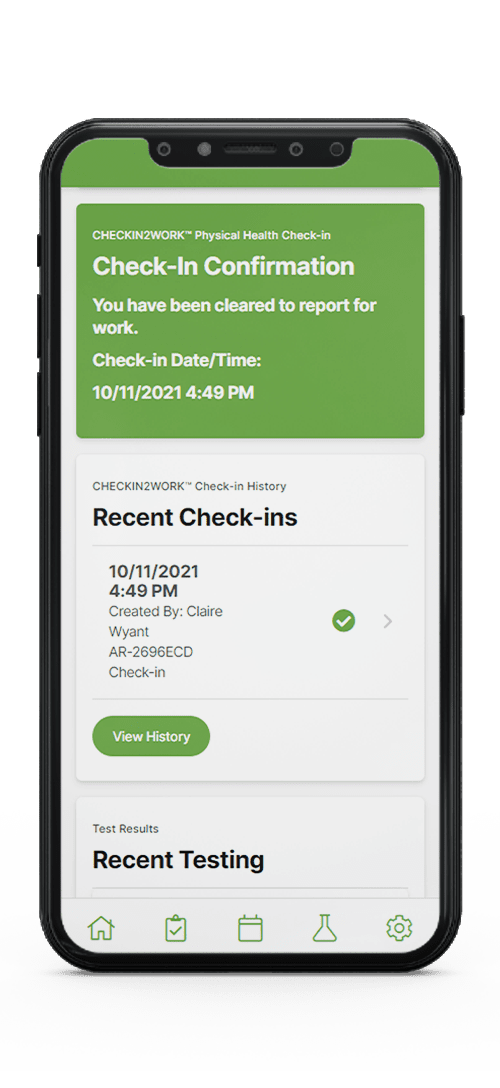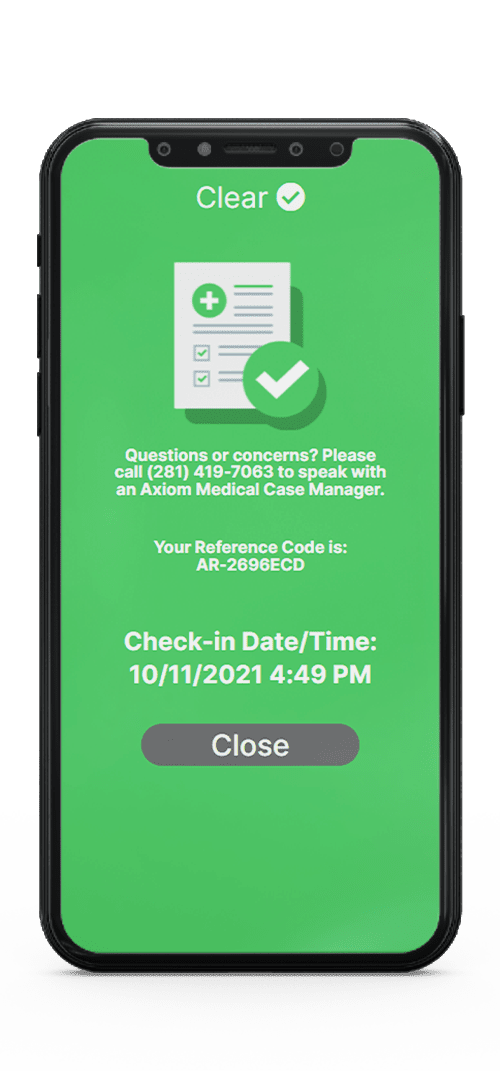 AXIOM MEDICAL DIFFERENCE
With over 20 years of experience in occupational health and preventive medicine, we know what it takes to protect the health and wellness of your workforce and workplace. You've worked hard to develop a professional reputation and we're here to help you keep it.
Get started today!
8401 New Trails Dr Suite 100 The Woodlands, TX 77381
Monday-Friday: 8am – 5pm
Let us help you get started today. Click below to schedule a demo.
BOOK A DEMO