Meet Vaccine Vault, a recent addition to Axiom Medical's client portal. This vaccine tracking program is one-of-its-kind and comes with many advanced features.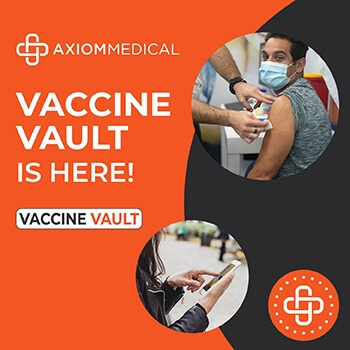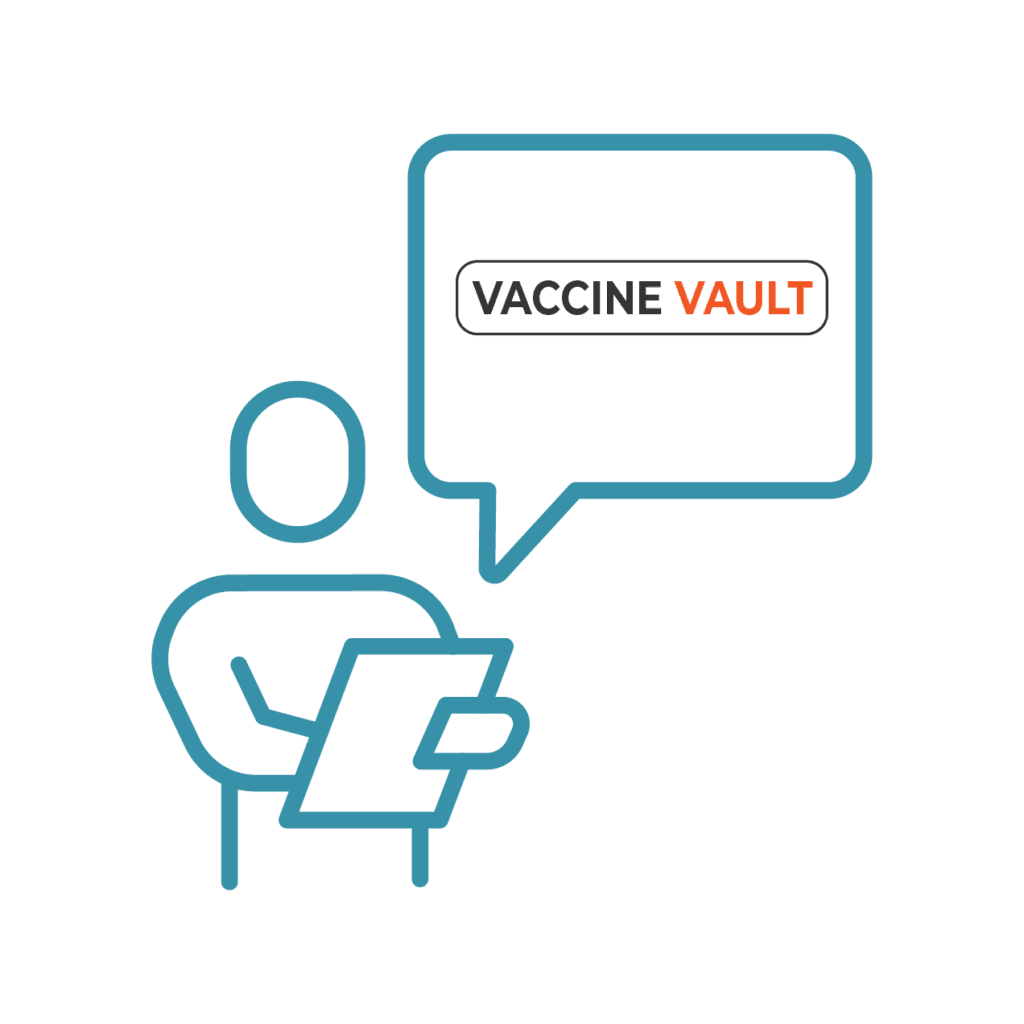 Read more about CheckIn2Work vaccine tracking!
Vaccine Tile – Track Employees' Vaccines Digitally 
On the topic of vaccines, Axiom Medical is giving you the data you need to make important decisions and keep your OSHA recordables down.
Meet the Vaccine Tile in the Axiom Client Portal.
In this tile, you can view the current population vaccination status.
First, choose your filters and click "View Report".  

From there, you'll be able to see vaccination status numbers and percentages for your organization. 

With this information, you can make the best decisions for your organization while keeping your OSHA recordables down.  
CheckIn2Work Viewer Tile – For Better Management 
We've also made updates to the CI2W Viewer Tile. Now you can choose a date range, see Missed Check-Ins, and Export based on your filters. 
Just choose your date range, toggle "Show missed check-ins" on or off, and click on "View Report".

If you'd like to see your missed check-ins for the day, toggle on "Show missed check-ins" and the date range will automatically fill to today's date. We show missed check-in information for one day at a time. 

If you'd like to see who was marked "Green" or "Red" for the day, set your date range, keep "Show missed check-ins" toggled off, and click on "View Report".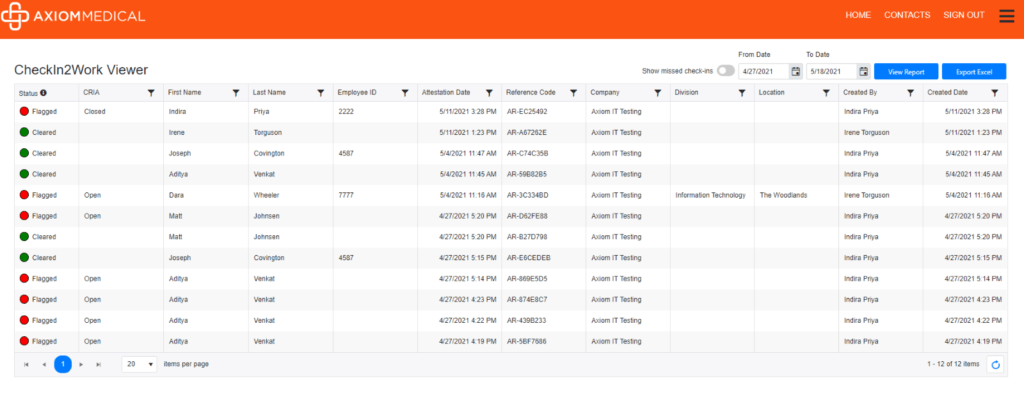 We hope you enjoy this new functionality!  
Improved Export Functionality 
The security of your employee health information is important!
The updated "Export" feature assists with generating custom reports, based on user license and permissions.
For example, a front-line supervisor would have different access to employee data when compared to other roles, such as a human resource manager. 

People Tile – Use Any Email Address! 
The last addition to the Axiom Client Portal is in the People Tile. 
Users no longer need a work email address to be added to the platform. We know that not all employees, especially in the entertainment and film-production industries, utilize their work email accounts. Most prefer communicating from their personal accounts, such as Google, Yahoo, etc.
When utilizing this new feature within the People Tile, you can easily determine the employee's preference with reference to their demographic and contact information within the Axiom Client Portal. 

Axiom Medical sends welcome emails with invite links to the platforms you've given the user access to. So don't forget to add an email address!
We are so excited to offer this self-serve functionality and we hope you are too. We have so many tiles available for you to use in the Axiom Client Portal. If you have questions, please message me directly for a FREE demo and to see all the tiles and functionality available to you and your teams.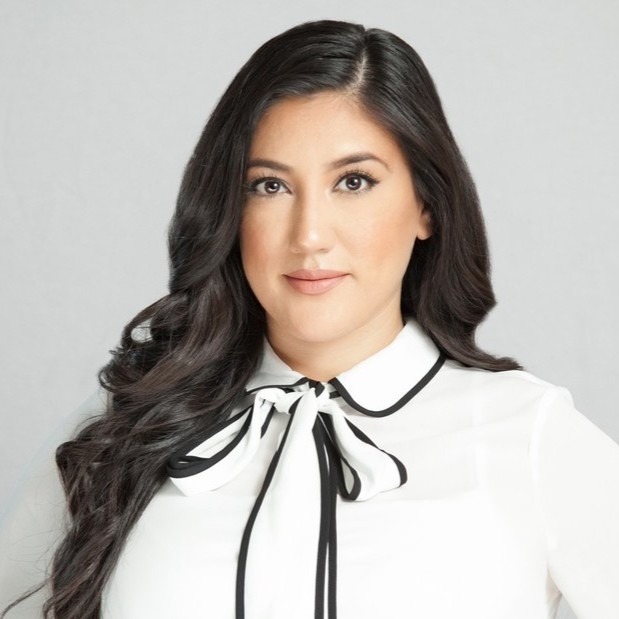 A whopping 12 years in sales working in industries like fintech for NASDAQ, SaaS, tech startups, education, architecture and engineering, the hotel industry, advertising and ecommerce, Irene has sold nearly every product you can possibly imagine. After a successful career in sales, she decided she wanted to take part in building the product she was selling. With her experience working at NASDAQ in their SaaS board and leadership department, she started working with Axiom to help build SaaS enabled resources that meet customer needs, exceed customer expectations and help the sales team sell with confidence. Her favorite quote is "Our deepest fear is not that we are inadequate. Our deepest fear is that we are powerful beyond measure". Beyond a passion for product management, Irene loves sand volleyball and plays in leagues and tournaments, cooking every cuisine you can imagine and snuggling up to a good book about either sci-fi, mystery, entrepreneurs or business strategy.
Find out more about our Injury Case Management services or our Occupational Health Programs.