INJURY CASE MANAGEMENT FOR ALL
Immediate access to care when time matters most
Injury Case Management ensures that employees have immediate access to care, following an injury. Incident case management helps employers to effectively manage the health of the workforce, while minimizing costs and productivity loss.
Through Axiom's Incident Case Management service, 24/7 Nurse Triage ensures delivery of the best possible care for injured workers.
Immediate access to care
Early diagnosis of a medical condition
24/7 access to medically trained, licensed medical professionals
Assistance with referral, should a higher level of care be warranted
Custom-tailored recovery plan
Return to work facilitation
Network healthcare provider oversight
Get Started Today!
According to an article published by Business Insurance, a case manager's involvement has been shown to reduce medical and indemnity costs by an average of $6,100 per workers' comp case.

Blog: Rehab Select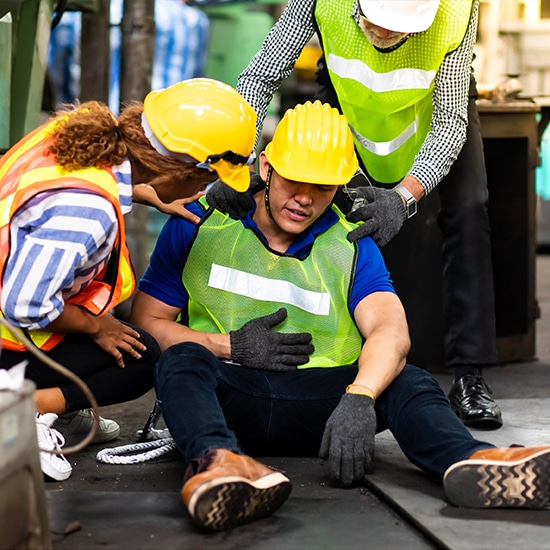 What can Axiom do for you?
Provide immediate assessment of injury, following an incident.
Recommend appropriate treatment recommendations.
Avoid or minimize production lost time.
Lower healthcare spending.
Network healthcare provider oversight.
Maintain legal compliance.
Frequent status updates/reporting.
Axiom Medical offers the best of both worlds. Our specially trained occupational health providers

 

maximize

 

the power of early intervention first aid measures to

 

minimize

 

the potential of unnecessary OSHA recordable outcomes.
Managing over 1,600+ member locations made our search for a medical case management company challenging. However, Axiom successfully manages all of our locations flawlessly, delivering formal reports in our inboxes following each contact with employees.
Since implementing Axiom, we have had less OSHA / CAL-OSHA recordable outcomes, lowered the frequency of our claims and benefited from real dollar savings.
Utilizing Axiom is a no-brainer decision!  We have used their service for 2+ years and love their staff.  I would absolutely recommend Axiom to companies in need of injury case management.